Bake these easy homemade sweet Greek Cinnamon Biscotti (Paximadia Kanelas) and fill your house with irresistible aromas. Perfect accompaniment to any cup of Greek coffee for that morning treat.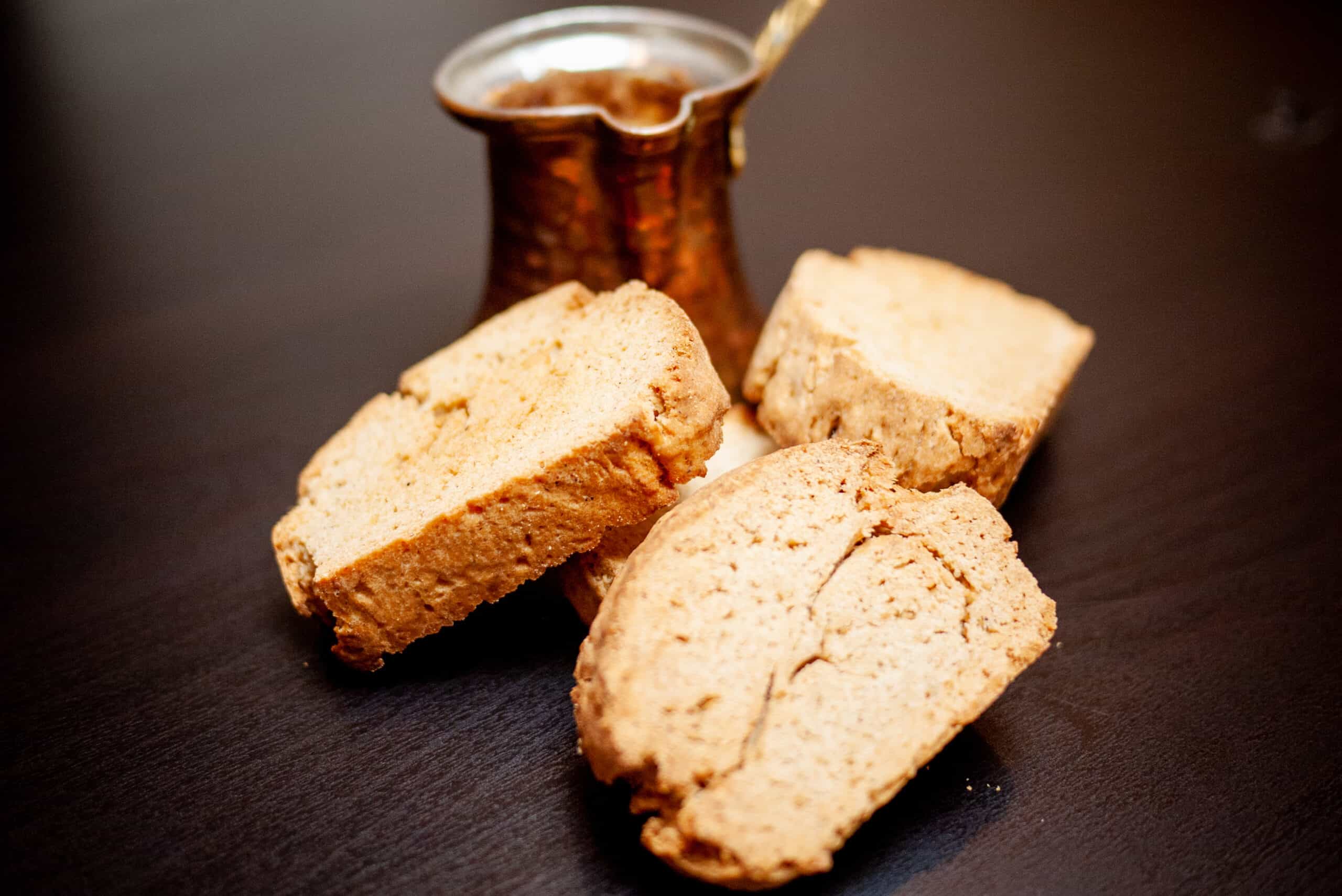 What are Paximadia?
Paximadia are traditional Greek rusks. They were originally made of white, wheat or barley flour . They were the staple food of farmers, sailors, military personal and priests.  Their original flavour was rather simple, just like bread. Paximadia are twice baked and thus have a rather solid/dense in consistency. Moisture evaporates in each round of baking. Paximadia were and are still eaten after dipping them into liquids, be it water, oil, coffee or tea.  They were and still are the perfect breakfast accompaniment.
How could one resist them? Easy to make, small enough to pack, long lasting and extremely versatile little Biscotti. Over time Paximadia have evolved incorporating  several other ingredients such as spices, seeds, nuts, chocolate to bring a variety of sweet Paximadia.
Are Biscotti (Paximadia) supposed to be dense?
Paximadia are twice baked Greek traditional Biscotti. It may take a bit of time to make these biscotti, but believe me you will be rewarded after that first bite. As they are twice baked , they are rather  dense in consistent. Paximadia are perfect for that morning cup of coffee or afternoon tea! Go on ! Dunk in!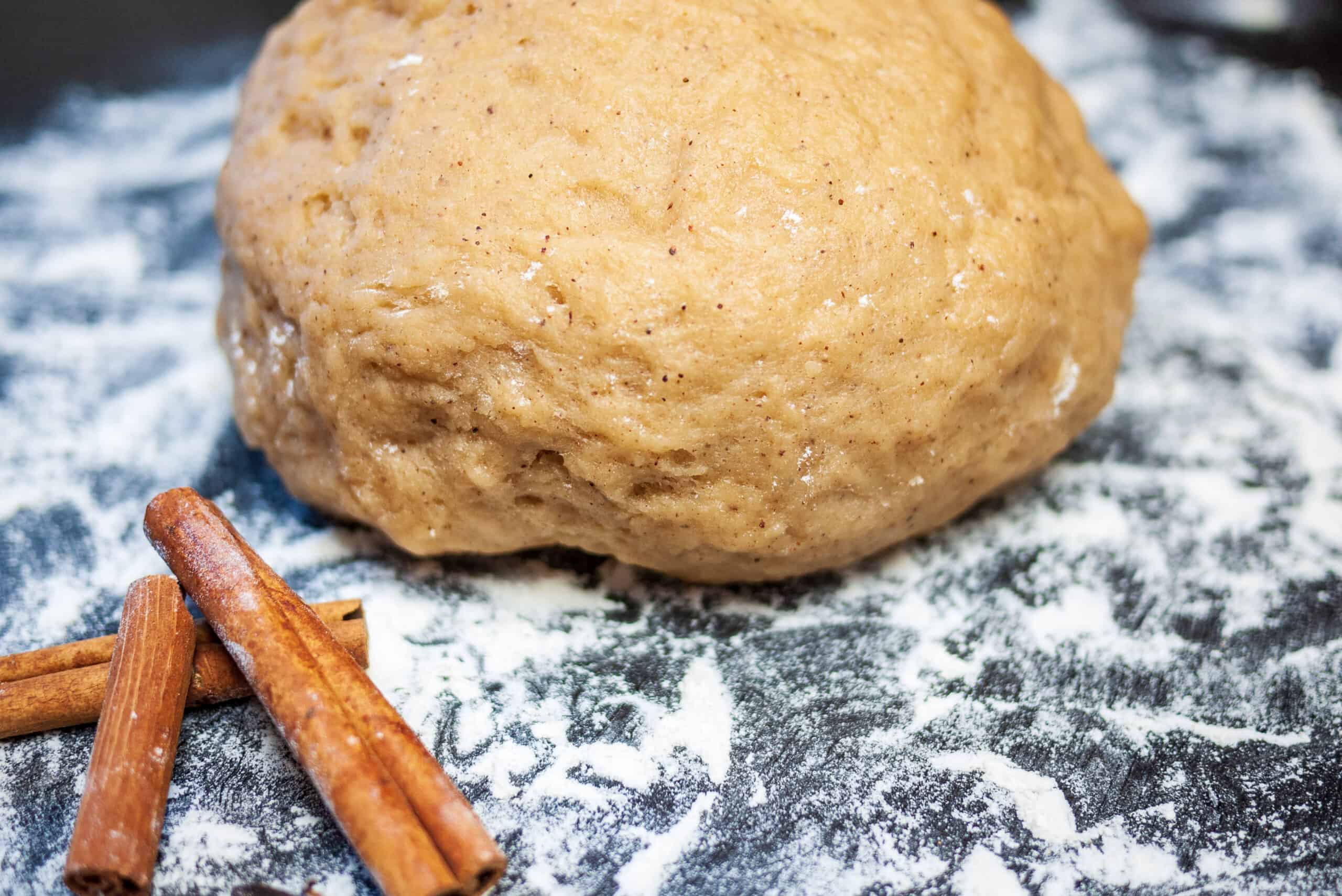 How long will these homemade Greek Cinnamon Biscotti (Paximadia) last?
I store these delicious Greek Cinnamon Paximadia in airtight containers. They can last up to a couple of weeks,  that is of course if they have not been devoured by then!!
What can I serve this Greek Cinnamon Biscotti?
These Greek Cinnamon Paximadia can be paired with a cup of Greek Coffee or tea. And if you're a fan of biscuits, why not try my beer cookies?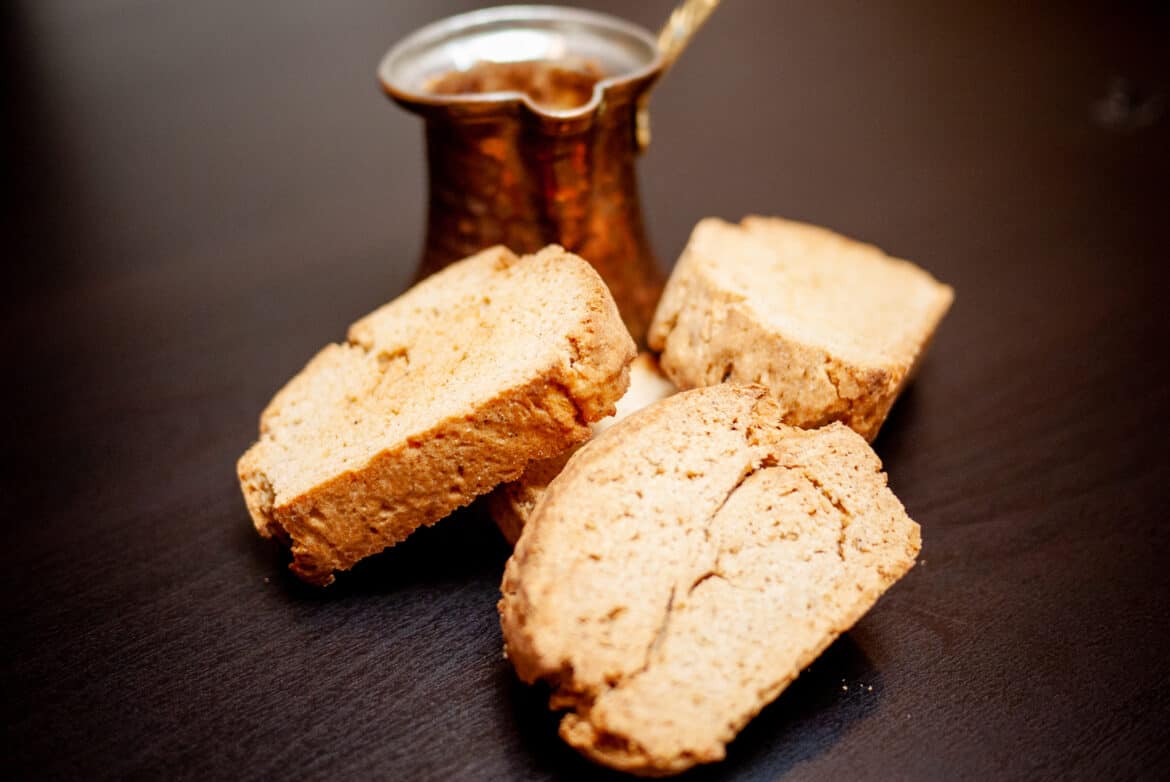 Greek Cinnamon Paximadia
Ingredients
600gms plain strong flour
110mls sunflower oil
250mls warm water
250gms sugar
2 eggs
2 tablespoons baking powder
1-2 teaspoons of cinnamon
2-3 cinnamon sticks
4 cloves
Instructions
To prepare these delicious cinnamon biscotti start by pouring water into a pot along with the cinnamon sticks and cloves. Bring this to boil and leave it to simmer for a few minutes longer. Set the spice infused  water aside.
In a  bowl, beat the eggs with the sugar until a meringue like consistency is reached.
In another bowl, add flour, cinnamon and add slowly oil, water and the egg-sugar mixture.Stir the ingredients until a texture of dough is achieved.
Knead the dough until it turns non sticky. If you find the dough too dense and doesn't come together, add water in small increments.
Once you kneaded the dough, divide it roughly into equal 3-4 portions.  Shape each dough portion into a loaf and score or slice each one with a knife.  Scoring the dough prior to baking will render the biscotti easier to cut for the second round of baking.  I prefer to slice the dough loaves prior to the first round of baking rather than just scoring them. It is rather difficult to achieve nice biscotti or rusks by slicing  already baked loaves (non-sliced or scored). So, make sure you either slice or score each biscotti loaf in even (thickness) slices as this will allow them bake evenly.
Bake the cinnamon Paximadia at 180C or 356F for 40 minutes (first bake).
Once they are baked, set them aside to cool for a bit.
Bake them for the second time at 180C or 356F for approximately 15 mins on each side. Pay attention on this second round of baking not to overtabe the Biscotti.  Remove  the biscotti from the once they gain a light brown colour.
This recipe makes 30 cinnamon biscotti of average 30g weight each.
Notes
This recipe will make approximately 30 Biscotti of average 30 gms weight.