These heavenly bite sized easy Greek cinnamon cookies are fuss free and extremely quick to make! You will be amazed at how few ingredients they require and you will most probably already have them in your cupboard. They are my go-to-recipe for last minutes guests or for just when you want to treat yourself. Their delicious Demerara sugar coating and cinnamon flavour makes these cinnamon cookies the perfect match for your coffee or tea.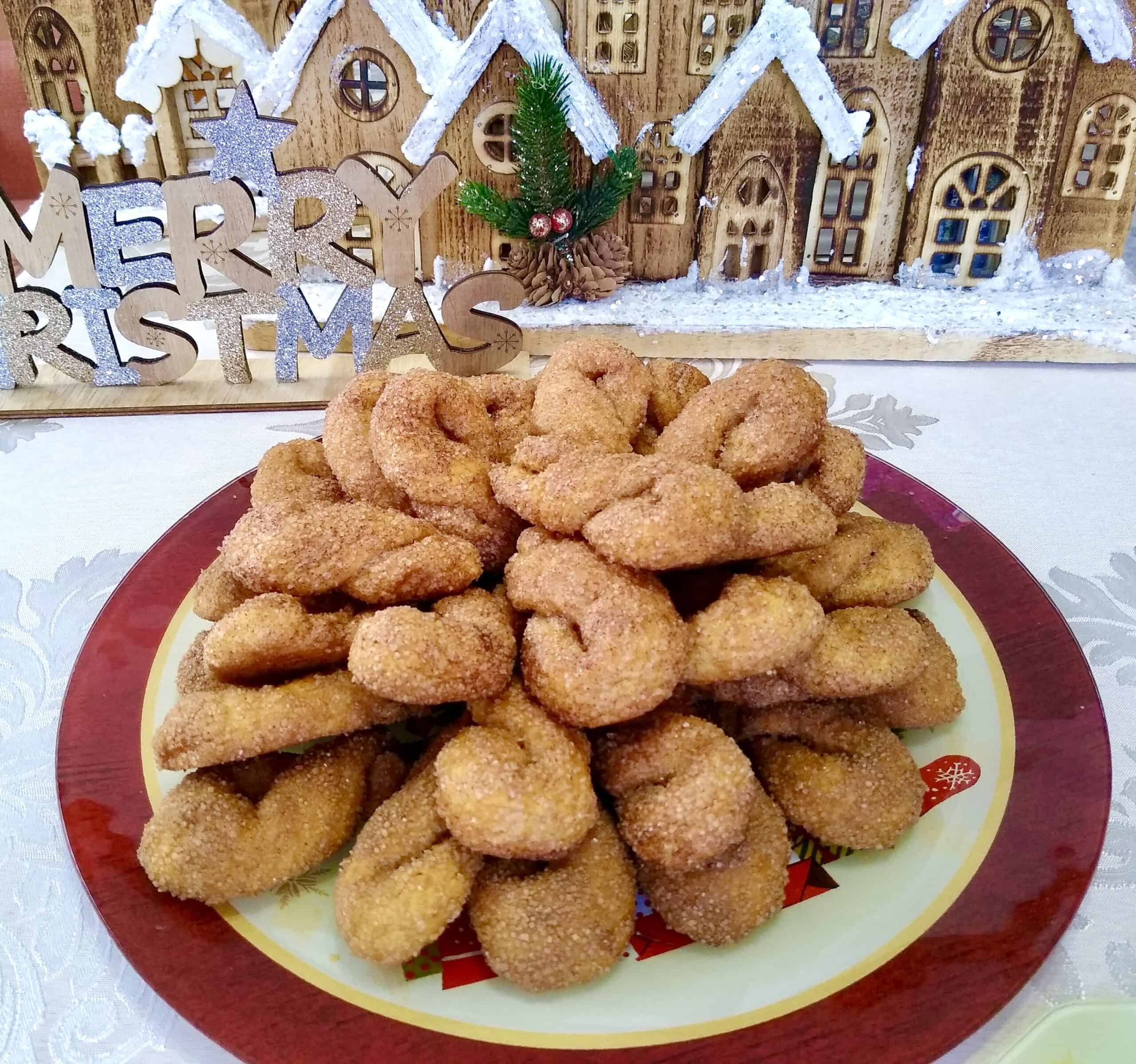 No need to worry, these easy Greek cinnamon cookies will not intoxicate you!! The recipe requires only a small amount of beer; just a can which is  330mls and it is purely used as a leaving agent. The alcohol will evaporate during baking. Many have asked me, why add beer then? But of course because beer will add flavour to your cookies and act as a natural leavening agent! That is also why I use no baking powder or soda in this recipe. Beer turns these cookies super fluffy.
Finally, the Demerara sugar used to roll these delicious Greek cinnamon cookies in, will caramelise when baking, giving them a delicious crunch!
These cinnamon cookies can be made with whichever brand of beer you like or can find in the local supermarket. And of course the beauty of this recipe is that it never fails no matter which beer brand you choose.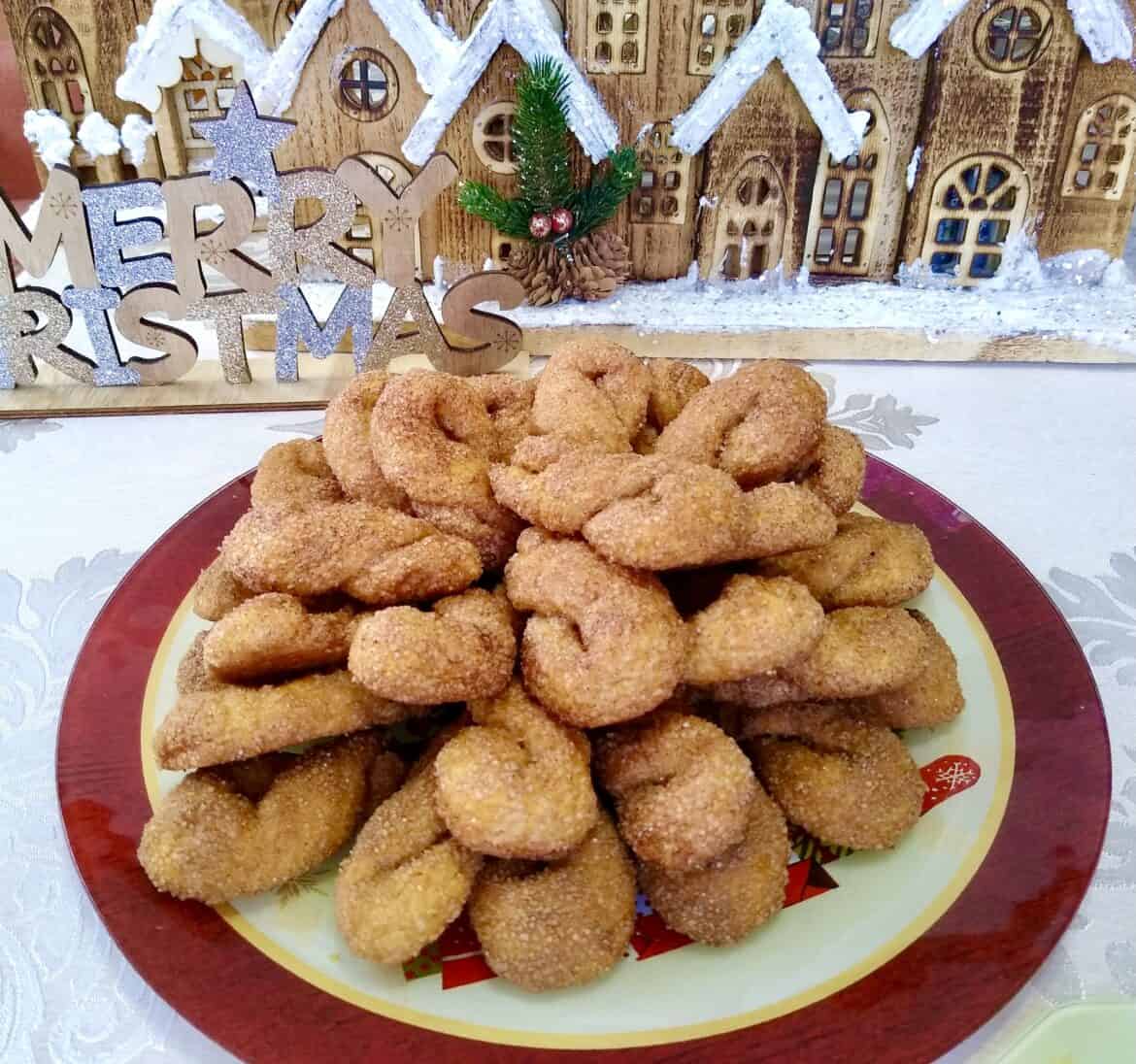 Easy Greek Cinnamon Cookies
Ingredients
1Kg self raising flour
400mls sunflower oil
1 can of beer (330mls)
200g demerara sugar
2-3 drops of vanilla extract
1 tbsp cinnamon
You will need:
A large bowl and a small bowl
Non stick baking paper
baking tray
Kitchen scale
Instructions
To make these delicious easy Greek cinnamon cookies start by assembling your ingredients. In a large bowel combine  flour, beer, sunflower oil and vanilla drops. Knead for approximately 2-3 minutes until combined; and a dough consistency is achieved.
Divide the cinnamon and beer cookie dough into equally sized small portions of approximately 20g. I use a kitchen scale for this step as I want my dough pieces to be roughly of equal size. The main reason for having equally sized portions is to have evenly baked beer cookies.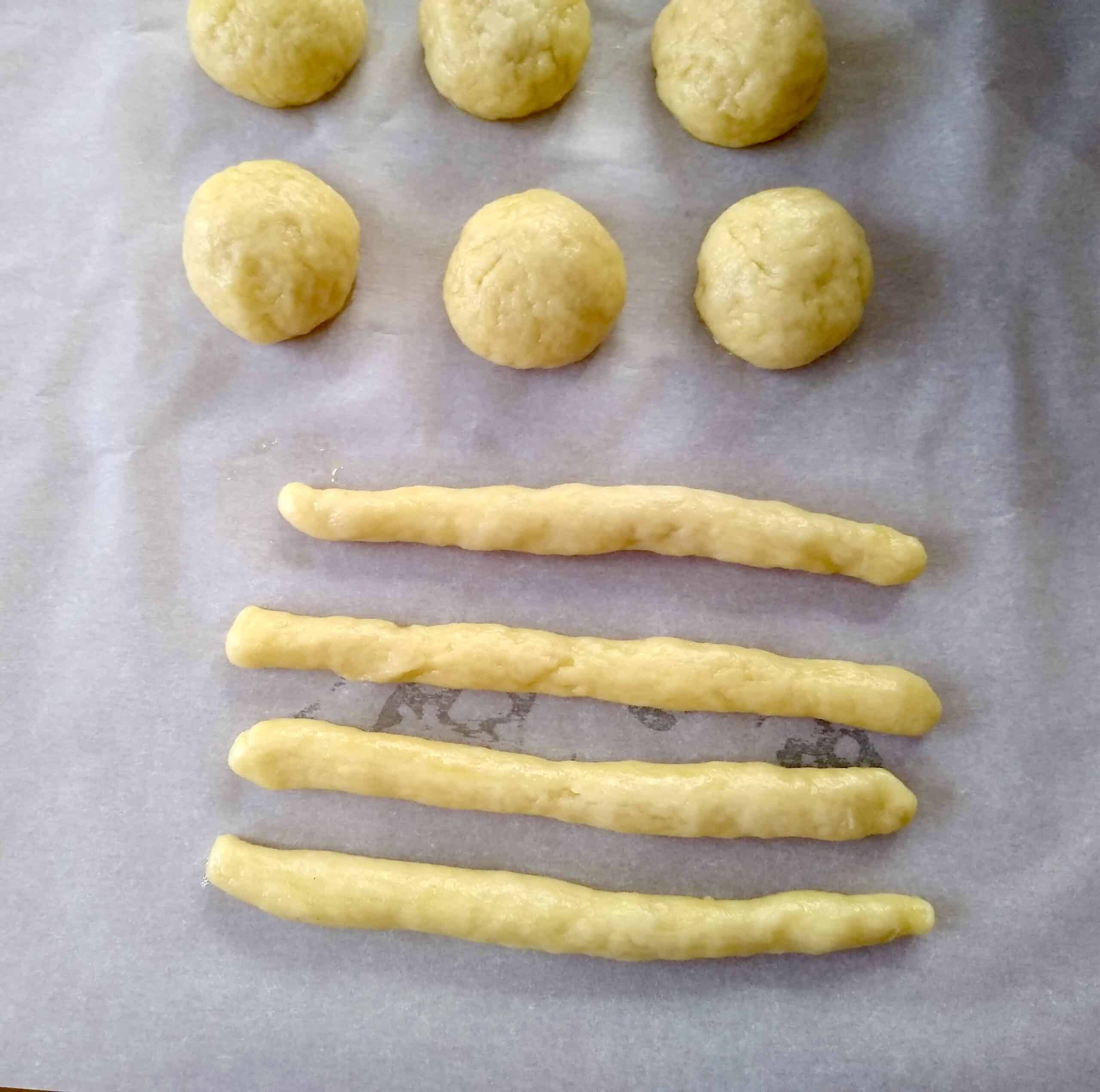 At this stage of the recipe  preheat the oven to 170C or 338F.
Take each 20g dough and shape it by hand into strings. This step is the most lengthy one but the more you make this recipe the quicker it gets.
In another bowl add the Demerara sugar and the cinnamon. Roll the shaped dough into the sugar and cinnamon so that it is evenly covered by the sugar-cinnamon mixture.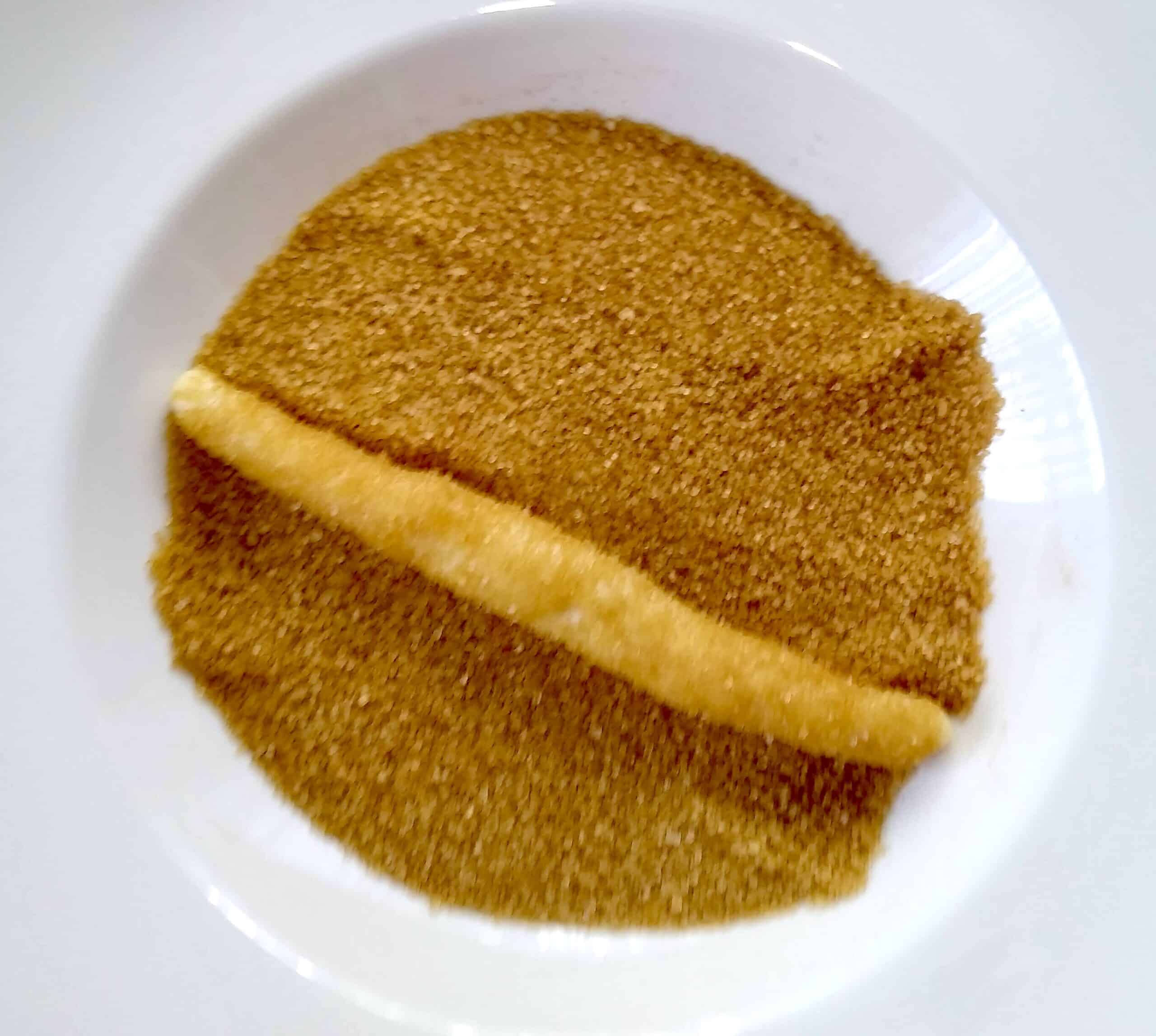 Shape them into braids  by simply twisting the dough string ends.
Line the baking tray with the non stick baking paper.
Lay the cinnamon cookies sparse with an approximate 4cm distance between them. The dough  will raise during baking so ample distance is required between them.
Bake these easy Greek cinnamon cookies at 170C or 338F for 15 minutes.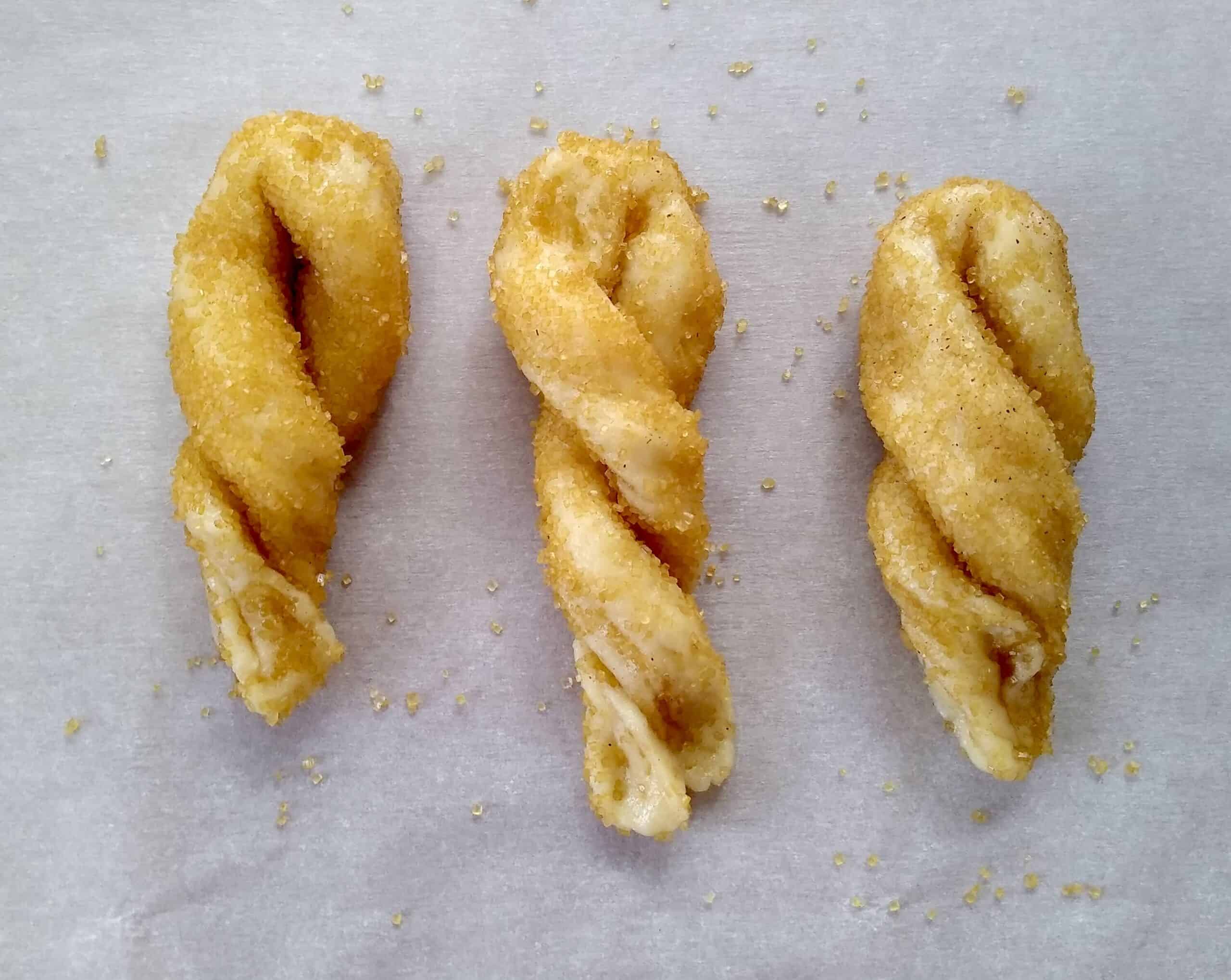 This recipe will make approximately 80-85 bite sized cookies.