Deliciously soft, velvety lemon lime and Greek yogurt cake glazed with refreshing lime icing. This light cake has no butter whatesover! Hard to imagine that such a velvety cake is made up of oil rather than butter!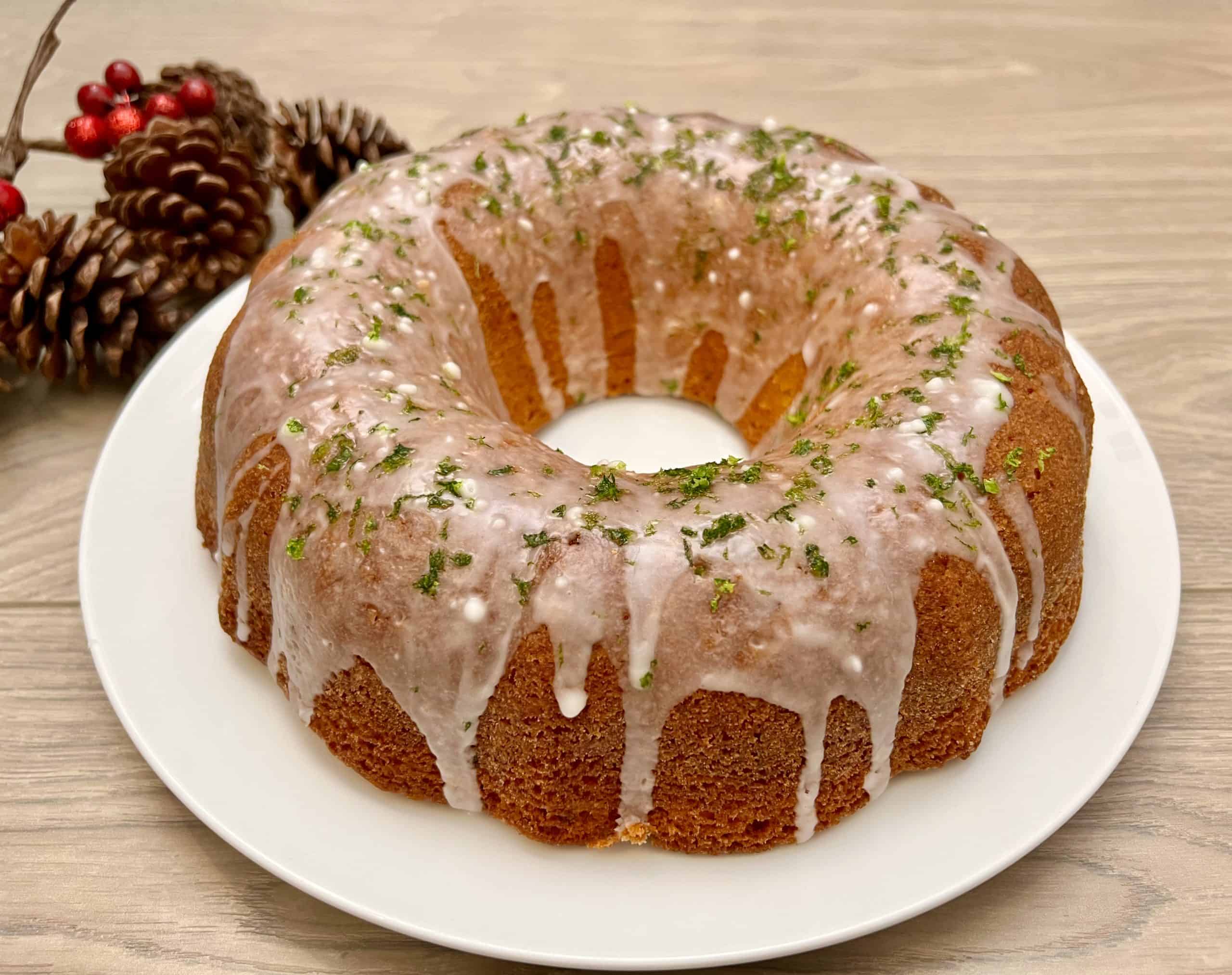 The secret to this citrusy velvety cake lays in the  Greek yogurt!
Greek yogurt versus other yogurts
Greek yoghurt is strained and has a thicker consistency than a regular yogurt. Straining removes excess water leaving this yogurt with a creamier consistency. In addition, Greek strained yogurt has a tangier taste and blends perfectly with the citrusy lemon and lime notes.
What does adding Greek yogurt to cake do?
Greek or strained yogurt makes the cake fluffy with a light texture. The yogurt adds moisture and a slight tangy flavour. Moreover, yogurt makes the cake last longer than others.
Basic Greek yogurt ingredients
Greek yogurt cake is one of the easiest cakes to make. The basic ingredients include Greek (strained) yogurt (of course!), self-raising flour, sugar, eggs, sunflower oil and vanilla drops.
In this lemon lime and Greek yogurt recipe I have added lemon and lime zest as they complement the tangy yogurt flavour.
Tip: Should you have only all-purpose flour, then simply add 2 teaspoons (10g) baking powder in every 150g (or 1 cup ) flour  to convert it to a self-raising one.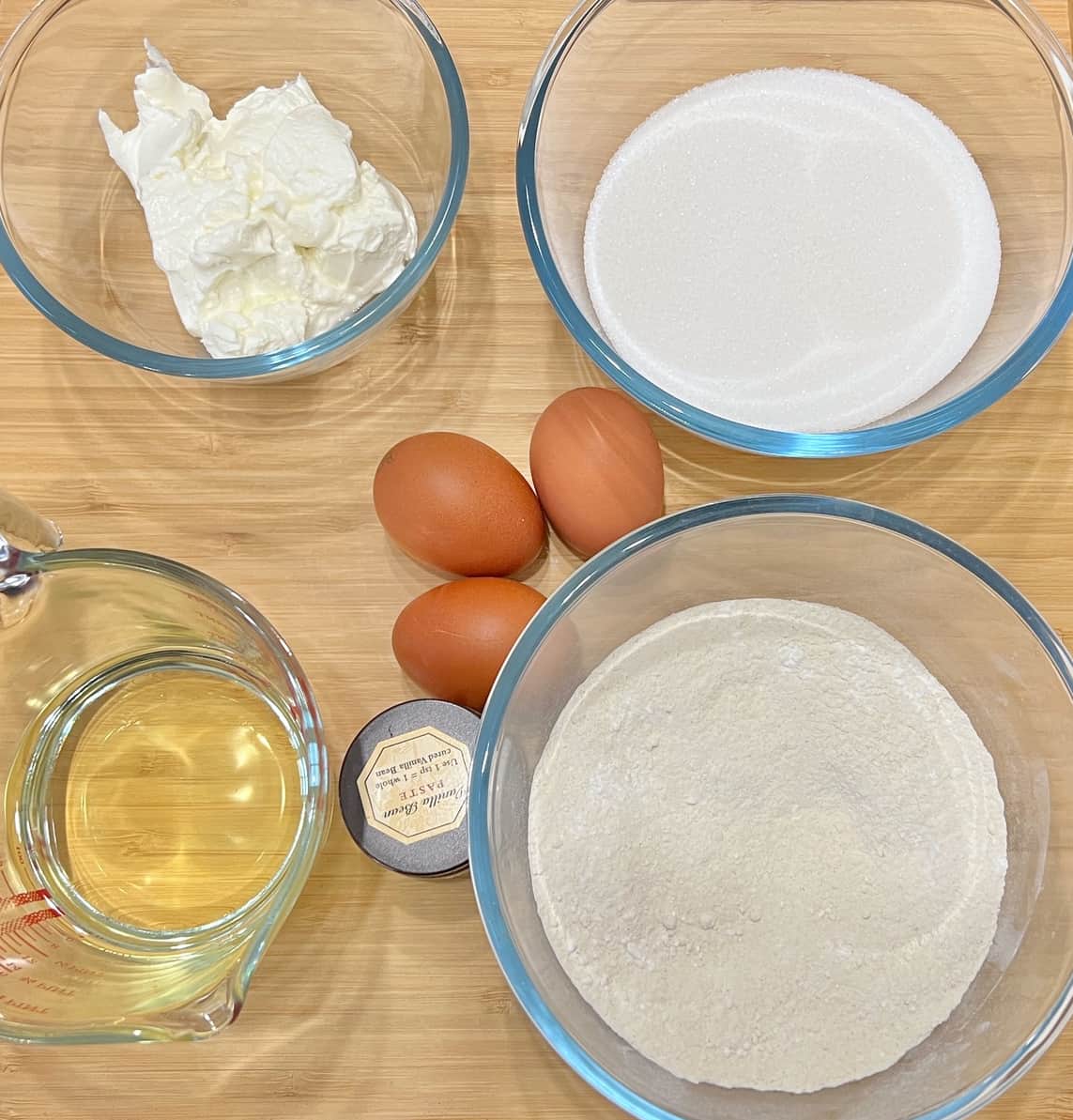 Can I use regular unstrained yoghurt?
This lemon lime and Greek yogurt cake calls for thick, strained yogurt so go for either Greek yogurt or Greek style yogurt. the unstained yogurts will be more watery and the cake consistency will be off. A simple easy to turn regular unstrained  yogurt to a strained one is by straining it with a cheesecloth.
Make sure you use only plain yogurts and not flavoured ones, no matter how tempted you are.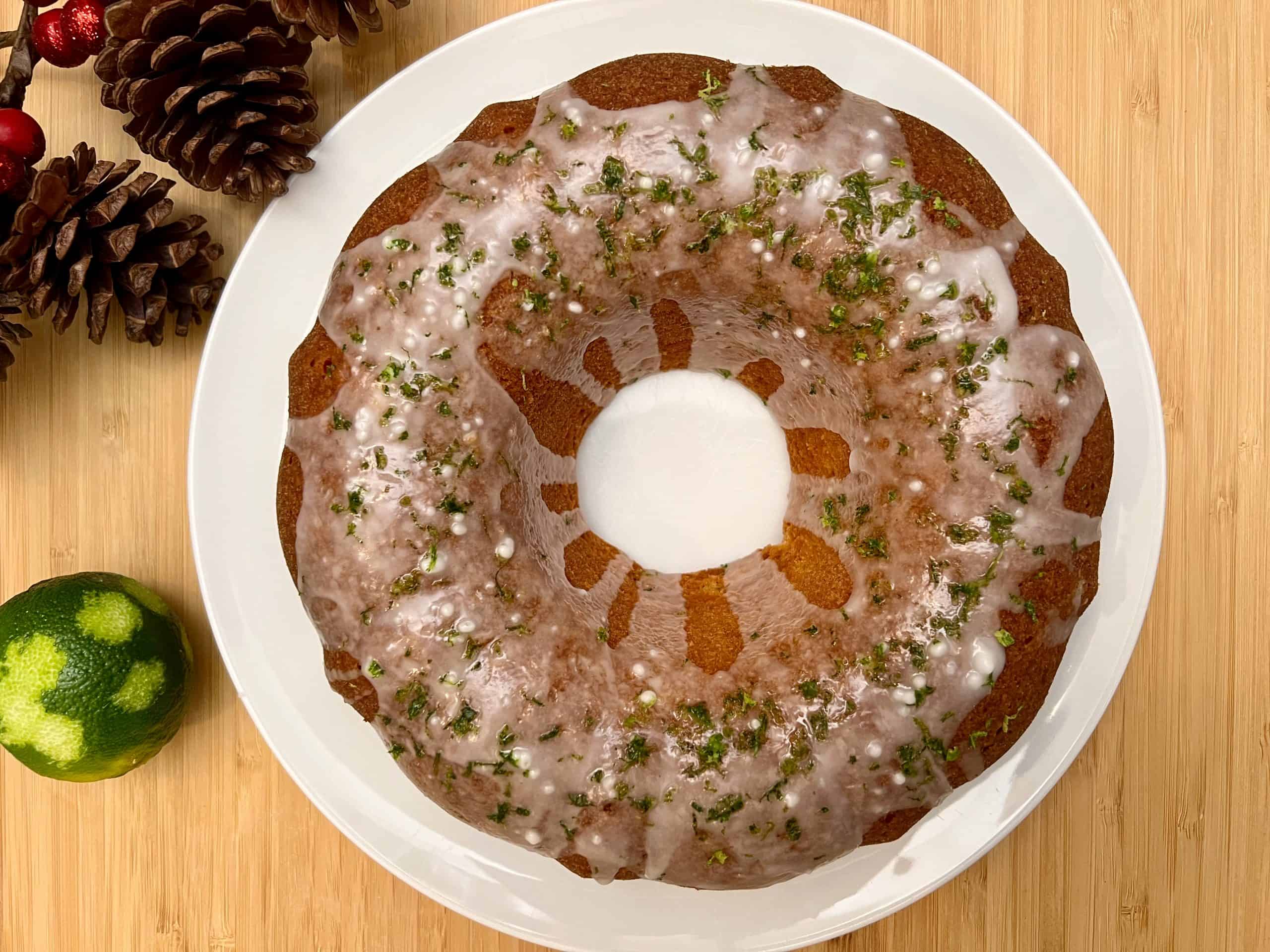 Sunflower oil versus olive oil in baking
Sunflower and vegetable oils taste milder compared to olive oil and are thus preferred when baking. Olive oil has strong distinct taste. In addition, olive oil will make the cake heavier than any vegetable oil.
As you will notice in my recipe below
Zest versus juice in baking
Zest, the peel, ie the outer part of the fruit gives a much more citrusy flavour than juice does.  Juice, on the other hand, will give a milder taste to the cake.In addition, the green and yellow lime and lemon peels will give a wonderful appearance to the cake upon slicing.
Tips: Most fruits are covered in wax, so make sure you wash them well to remove the wax. In addition, when grating, make sure you do it right! you only want the outer peel and not the white inner pith. This  will only add a bitter taste to the cake.
Limes and lemons
Lemons are generally sweeter and less sour than limes. For this recipe I chose both limes and lemons in the cake mixture but only limes in the water icing.
Both zests will bring a citrusy taste to this light cake but it is the bright green zest which will make the cake stand out!
Storing lemon lime and yogurt cake
Storing this citrusy fluffy cake is easy. You can store the cake in airtight container for up to a week. You can also freeze a non-iced cake for up to a month.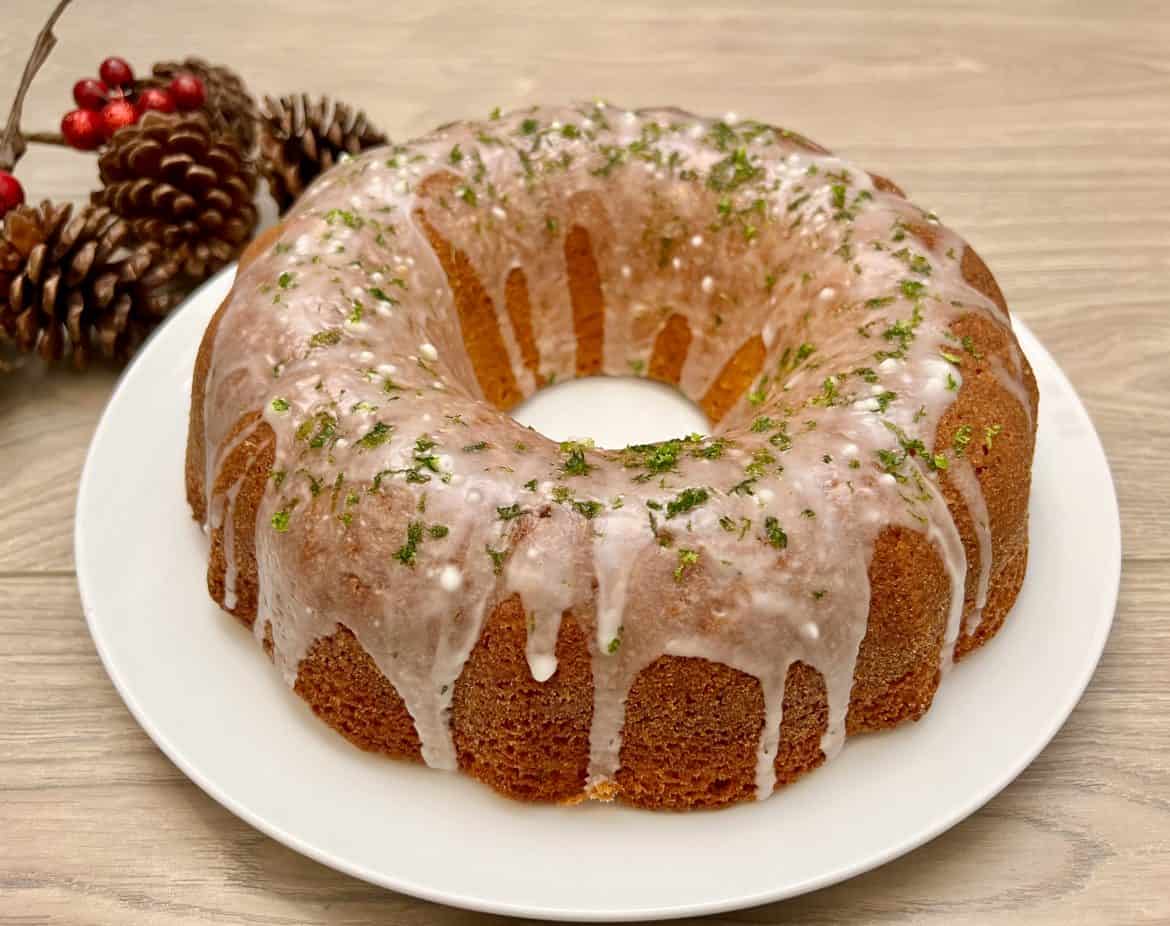 Lime and Greek Yoghurt cake
Ingredients
Lime and Greek yogurt cake
270gr self raising flour  ( 1 cup+ 1/2 cup + 3 tbsp)
320gr sugar    (1 cup + 1/2 cup)
170gr greek yogurt    (1/2 cup + 2 tbsp)
170ml sunflower oil ( 1/2 cup + 2tbsp or 6 oz)
3 eggs
zest from 1 lime and 1 lemon
2-3 vanilla drops
pinch of salt
Water-Lime Icing
300gr icing sugar (2 cups + 1tbsp)
 60gr water ( 1/4 cup or 2 oz)
zest of half lime
Instructions
Lime and Greek yogurt
Preheat the oven to 170C or 338F.
To prepare this easy zesty lime and Greek yogurt cake start by adding sugar, eggs, salt and a few vanilla drops in a bowl. Whisk the mixture until white and fluffy.
Continue by adding sunflower oil and Greek yogurt and mix. When the ingredients have combined, add  flour and mix with a spatula. Fold the flour into the cake mixture.
Pour the mixture on a greased cake tin and bake at 170C or 338F for 45 minutes.
Water- Lime Icing
In a bowl add icing sugar, boiling hot water and lime zest. Mix well until combined. Pour the icing on a (room-temperate) cake.