Karidopita with breadcrumbs (Walnut cake with breadcrumbs) is a nutty, cinnamon spiced cake soaked in aromatic syrup, with plenty of crunchy nuts and made with breadcrumbs instead of flour!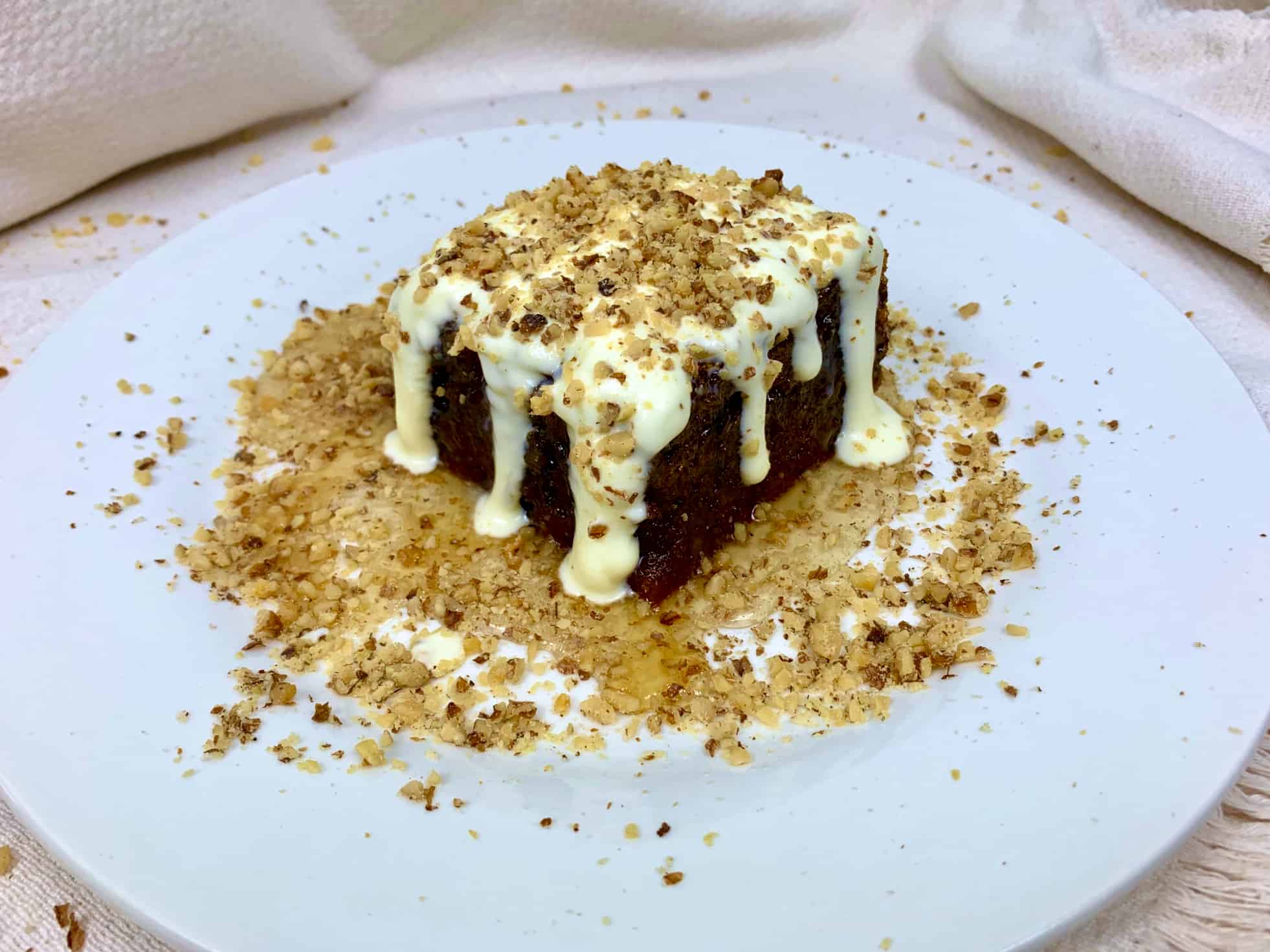 This version of Karidopita differs from the Greek walnut cake (Karidopita) as it is made with breadcrumbs! Yes, no flour required for this recipe!
Walnut cake with breadcrumbs is also known in Greece as melachrini Karidopita, ie brunette, because of its colour. Melachrini Karidopita is much darker than the lighter Greek Walnut cake (Karidopita), the one made with with flour.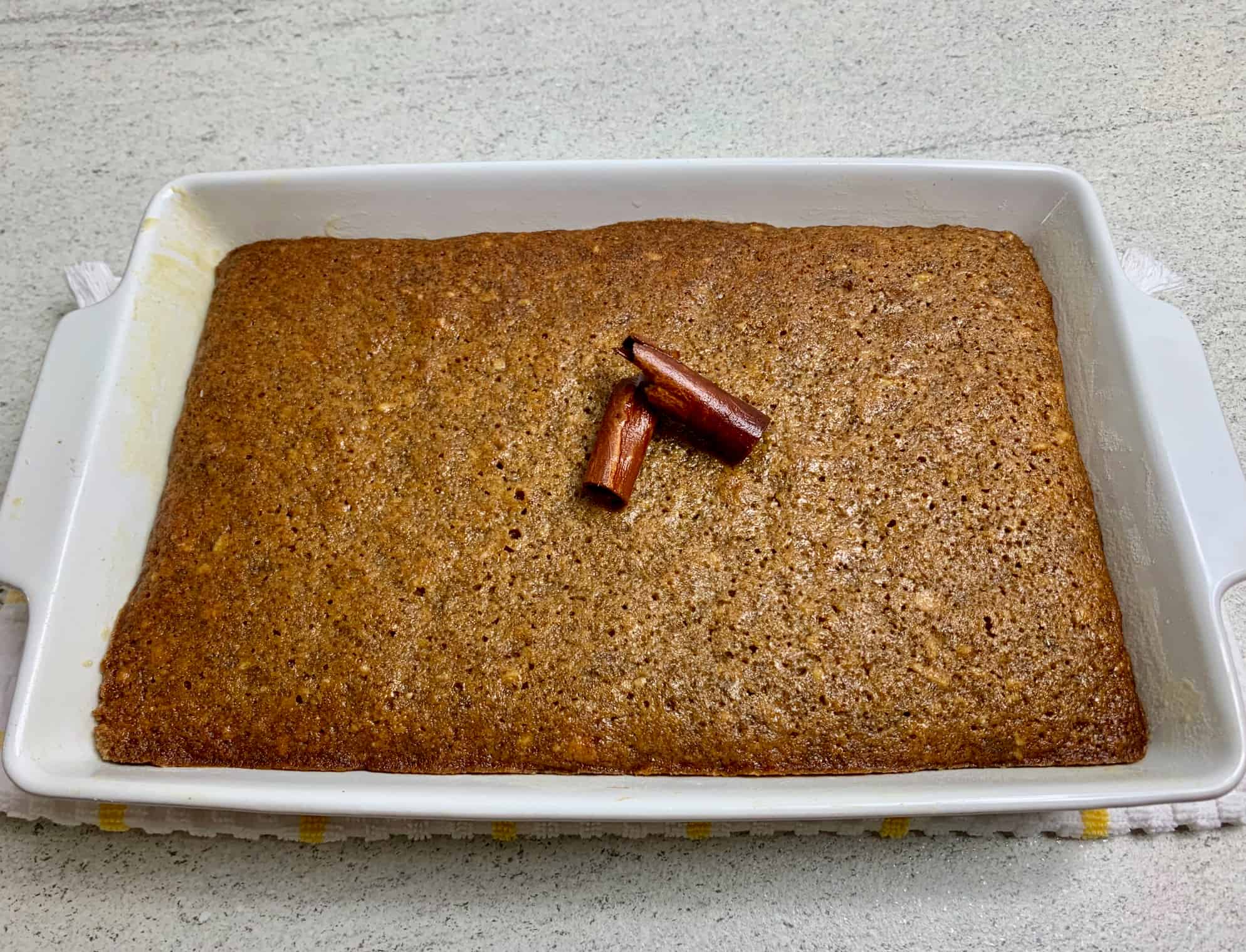 Which breadcrumbs can I use?
Tried and tested, melba toast , crisp bakes and Jacquet French toast are by far the best breadcrumbs to use. Simply blitz them in a food processor. They are easy to find in any supermarket. Do not confuse Jacquet French toast with French toast, the former being crispy toast and the latter fried sliced bread.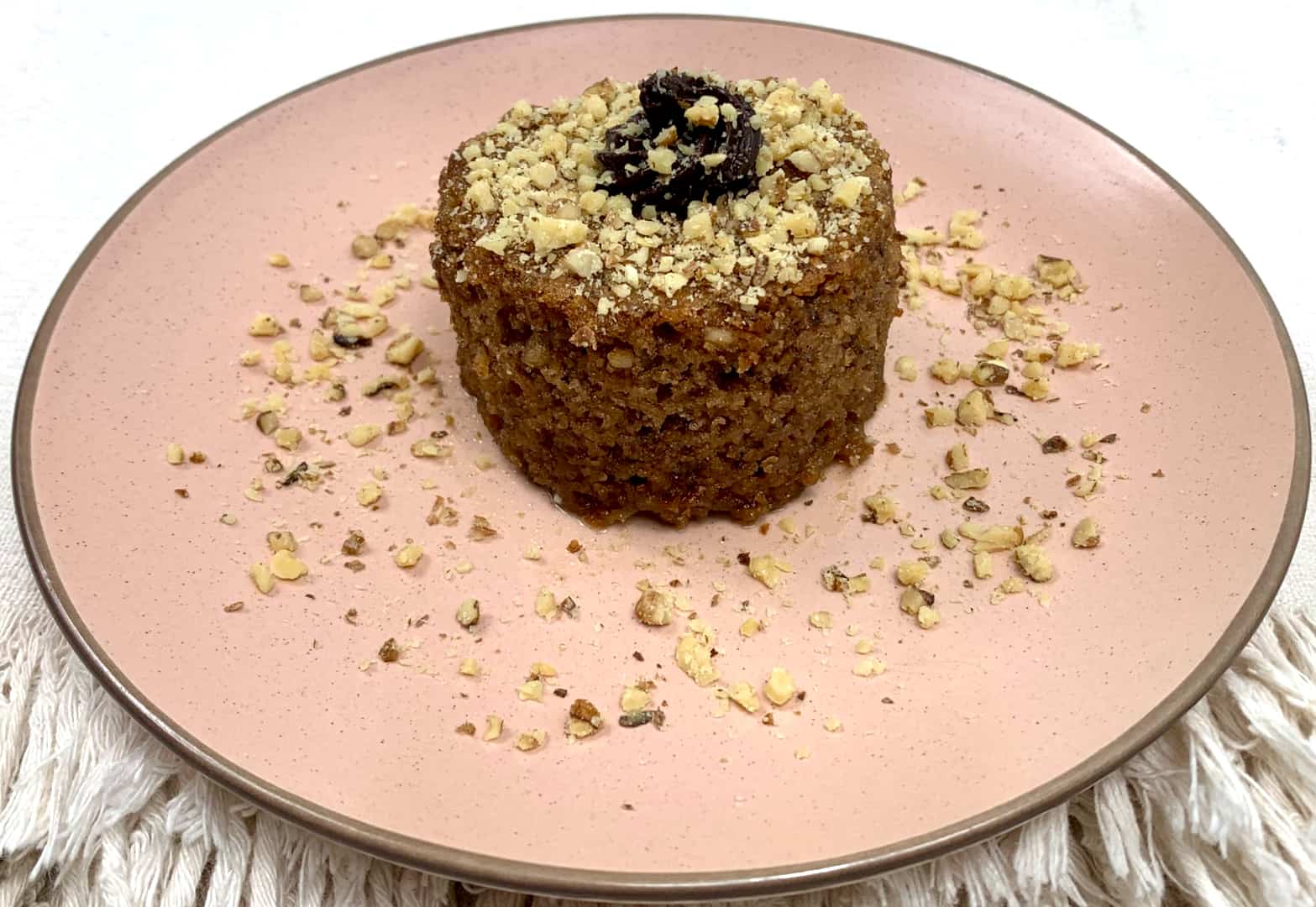 Can I use any nuts for this Karidopita with breadcrumbs recipe?
Yes you can use any nut you really love – in particular "fatty nuts" such as pecans. Pecans have a slightly sweeter taste than walnuts and work particularly well with this recipe!
If you love nutty syrupy desserts, the try my walnut cake recipe (Karidopita) with flour and Gianniotiko/Giannotiko- Syrupy rolled phyllo and kataifi pastry with walnuts. 
Another delicious walnut based cake is Fanouropita (Phanouropita) cake, this Lenten cake combines sultanas with aromatic oranges. This is a super easy cake, simply follow my step by step recipe and bake it to perfection!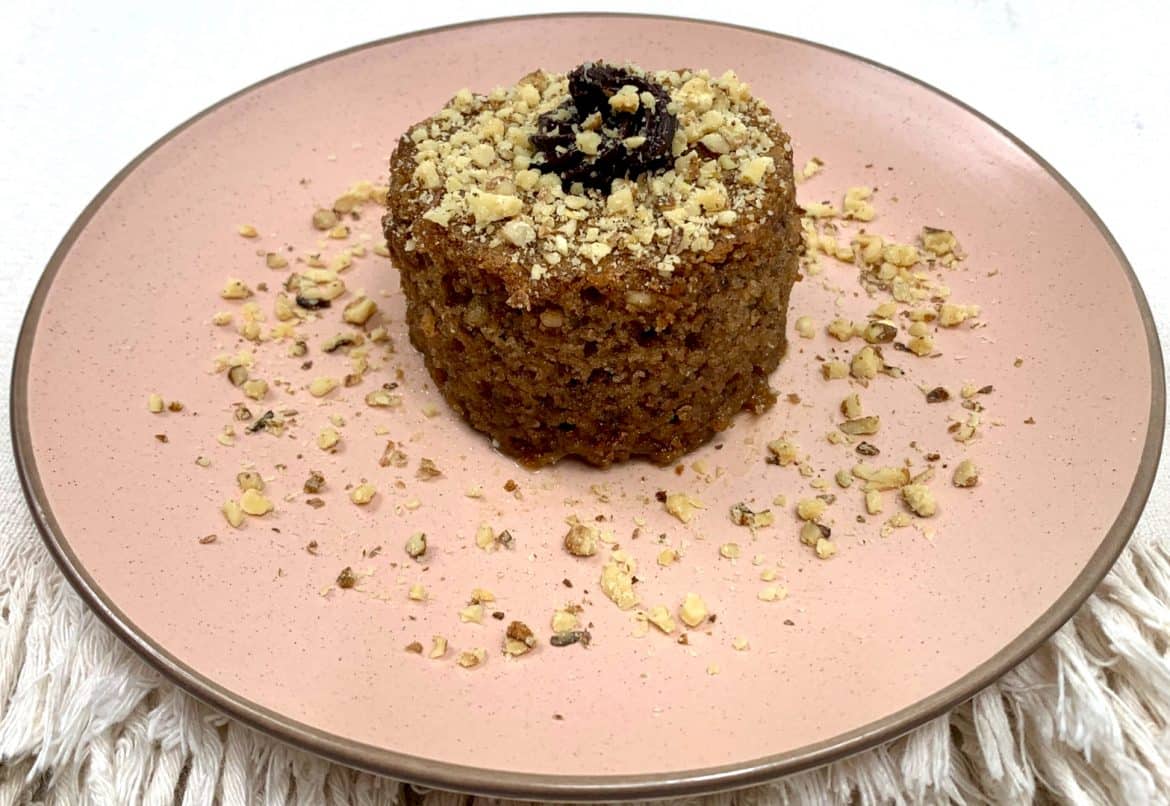 Karidopita with breadcrumbs ( Walnut cake with breadcrumbs)
Ingredients
Walnut cake
180gr breadcrumbs or (melba toast, crisp bake, Jacquet French toast)
200gr sugar
170gr walnuts (or pecans of half)
100gr butter
6 eggs
1 tsp cinnamon
2 tsp baking powder
2-3 vanilla drops
Syrup:
500ml water
250gr sugar
½ orange juice
½ orange zest
1 tsp lemon juice
Lemon zest
1 cinnamon stick
Decoration
For this recipe you will need an electric mixer, 1 mixing bowl, baking tin 30x20cm, small saucepan and parchment paper
Instructions
Karidopit syrup
To prepare this Greek karidopita with breadcrumbs start by making the syrup. Pour water in a saucepan and add all the ingredients for the syrup, ie sugar, lemon and orange juice and zest with a cinnamon stick. Bring the syrup to boil and let it boil for 5-7 minutes. Once the syrup is ready let it cool.
Karidopita cake
Preheat the oven to 160 C or 320F.
Chop the walnuts in a food processor finely. Continue the karidopita with breadcrumbs recipe by beating the eggs with the sugar with a mixer. Do so for 5-7 minutes until cream like consistency is achieved.
Add the breadcrumbs or melba toast in the cream and and mix until combined. Carry on by adding melted butter, cinnamon, baking powder, vanilla and walnuts. Again, mix until combined.
Pour the walnut cake with breadcrumbs mix on a baking tin and bake at 160C or 320F for 30 minutes in the middle shelf of the oven.
Once karidopita is ready, slice it in small pieces whilst in the tin. Pour the cold syrup over the hot karidopita. Allow karidopita to absorb the syrup for 15-20 minutes.
Decorate the cake with chopped walnuts or pecans or with cream as in the photo. To prepare the cream, simply whip single cream for 2 minutes.