Want a quick and easy bit sized chocolate dessert? My delicious Chestnuts Double Dipped in Chocolate hits the spot! I still remember winter time and especially Christmas when we used to have plentiful of chestnuts in the house. Chestnuts are so versatile and with so many different ways of enjoying them. You can boil them, roast them in an oven or open fire, fireplace or even in a pan. You can add chestnuts in a main dish or dessert.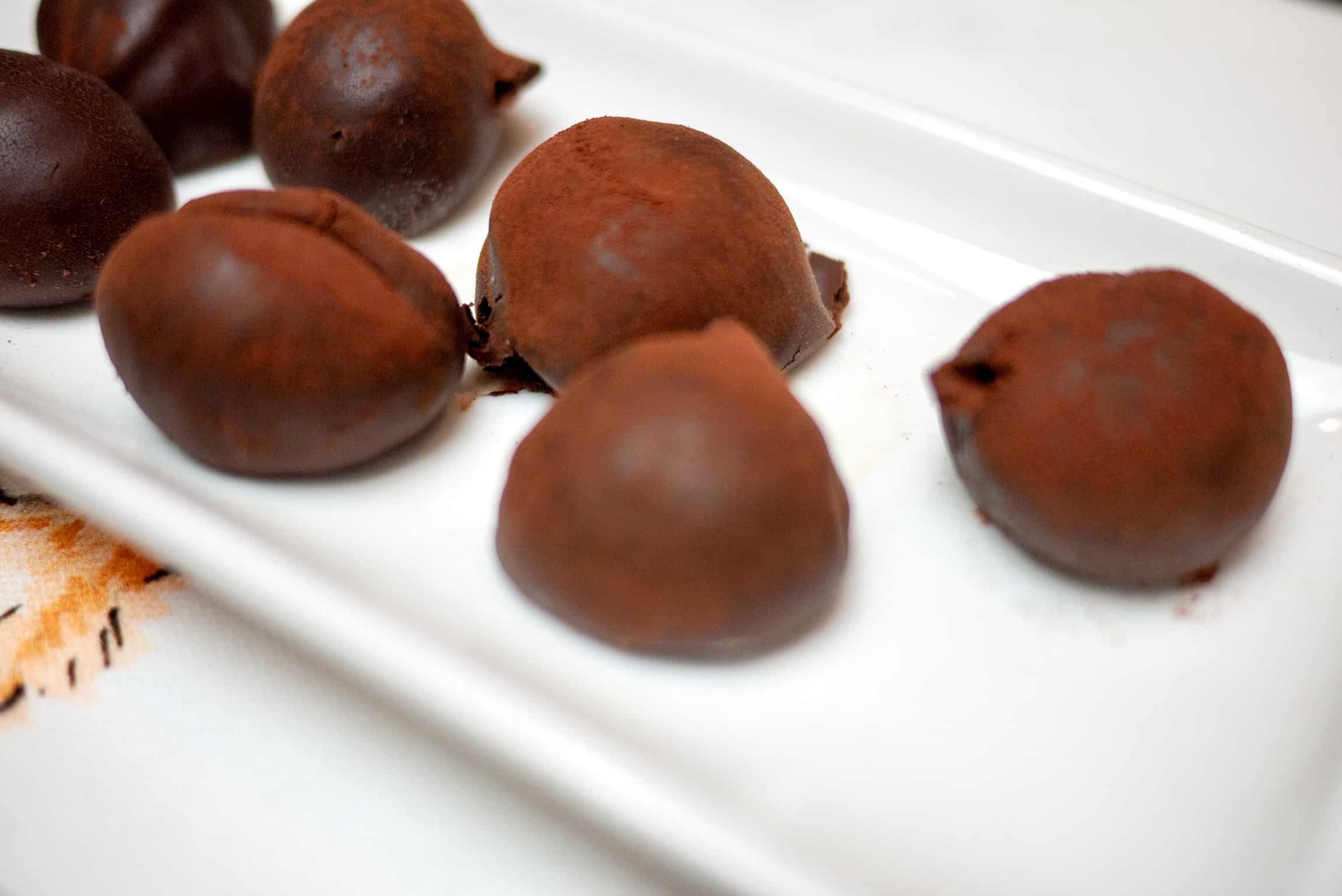 My mother used to make this easy and quick recipe from left over boiled chestnuts and I still make it to this day.
If you don't have time or don't want to boil the chestnuts do not worry, you can still make this recipe with ready made chestnuts. Grab a can of ready cooked, peeled and packed chestnuts from your local supermarket and you're ready to go.
If you would like to use your own raw chestnuts, it's super simple to prepare them yourself. Start by washing the chestnuts under running water. Score them on one side and add them in a pot and boil them for approximately 45 minutes. Bear in mind that cooking time will depend on the size of the chestnuts, the larger the chestnuts, the longer they require to cook!
Once cooked, drain the chestnuts and place them in an airing rack to cool down. The trickiest part is to remove the outer shell. To make your life easy, remove the outer shell when the chestnuts have not cooled down completely!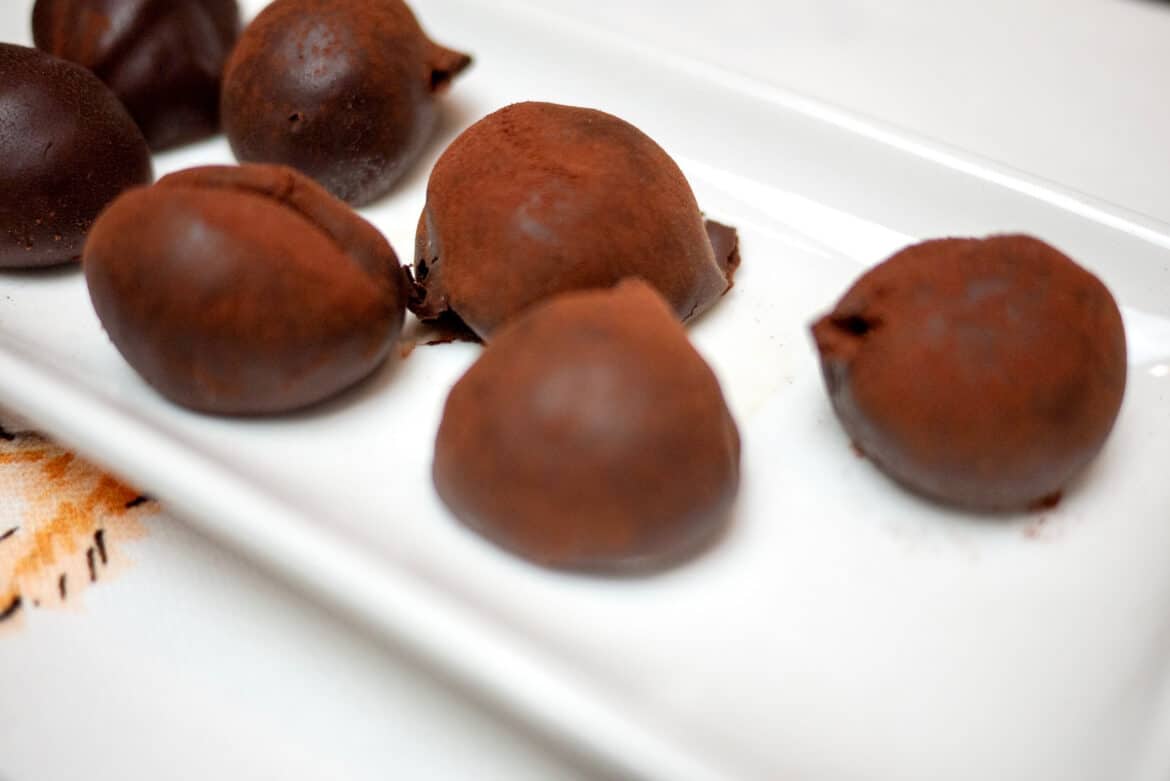 Chestnuts Double Dipped in Chocolate
Ingredients
300 gr dark chocolate
180 gr boiled chestnuts
1/4 teaspoon coconut oil
toothpicks, lollipop sticks or skewers
 walnuts, pistachio, cocoa optional
You will also need a kitchen thermometer, a pan,  a glass bowl and an airing rack.
Instructions
Start by assembling the ingredients on the kitchen counter.
Place the chestnuts on a plate and start piercing them lightly with the toothpicks, skewers or lollipop sticks.
If you are using raw chestnuts, see my instructions above for boiling. Remember to let them cool down completely before starting with your chocolate!
Melt your chocolate. The "correct" way to melt the chocolate is with Bain-marie, which is a heated water bath. Break the chocolate in small pieces, add 1/4 teaspoon of coconut oil and let them melt. This will not take long so have your kitchen thermometer ready.
Once the chocolate has reached 32 C/ 90F, remove the glass bowl from the water bath using some kitchen mitts.
Take each chestnut and dunk it in chocolate making sure they are completely covered. Remove from the chocolate and let any excess drip back in the bowl. Let the chocolate covered chestnuts cool in an airing rack until the chocolate is opaque.
Once they have cooled down, dunk them in chocolate again and let them cool down once again.
Sprinkle some cocoa powder and serve! You can also add some chopped pistachios or walnuts for that crunchiness.