With the combination of fluffy sponge cake, delectable jelly, and fresh fruits, this easy sponge cake with fruit and jelly recipe ( fruit jelly tart) is a delightful treat sure to impress anyone. So go ahead and give it a try for your next birthday celebration or special gathering.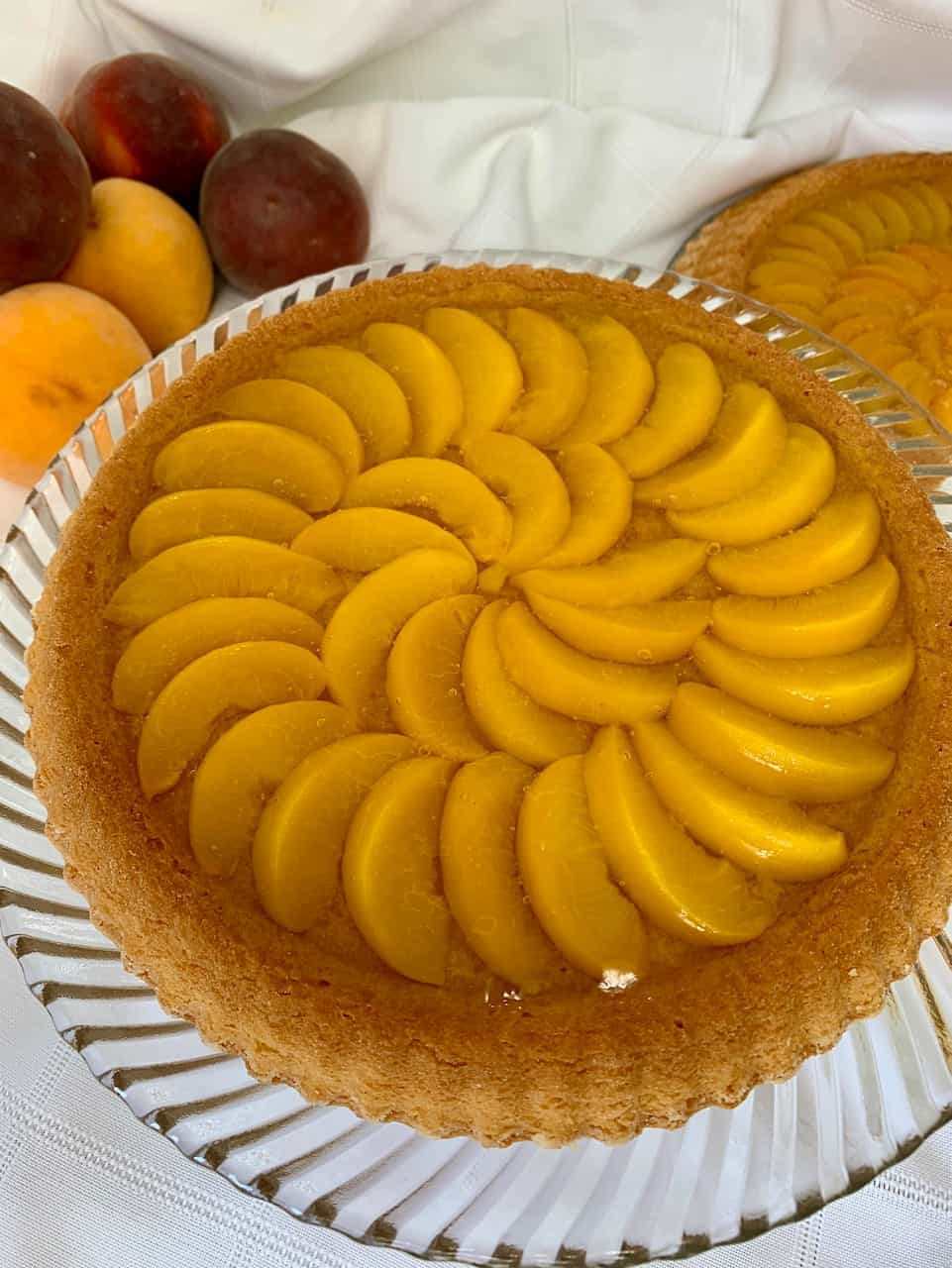 I still remember the days my mother used to make this delicious dessert for mine and my sister's birthday. She always opted for fresh seasonal fruit, though good quality tinned food was also high on the list for last minute preparations.
Easy sponge cake with fruit and jelly recipe ( fruit jelly tart)
Fruits for the filling:
When it comes to making a delicious sponge cake with fruit and jelly, the filling is just as important as the cake itself. Adding fresh fruits to the filling not only enhances the flavor but also brings a vibrant and colorful touch to the cake, making it perfect for any special occasion.
There are various fruits that work wonderfully in the filling of a sponge cake. Depending on the season, peaches, pinapple,strawberies  are perfect for summer fruit tarts. For the winter months, kiwis and mandarin oranges, for example, are also excellent options to consider. Their sweet and tangy flavors complement the soft and fluffy sponge cake.
Once you have the fruits ready, it's time to assemble the cake. Start by placing a layer of sponge cake on a serving plate. Spread a thin layer of fruit pieces on top of the cake, followed by a layer of jelly.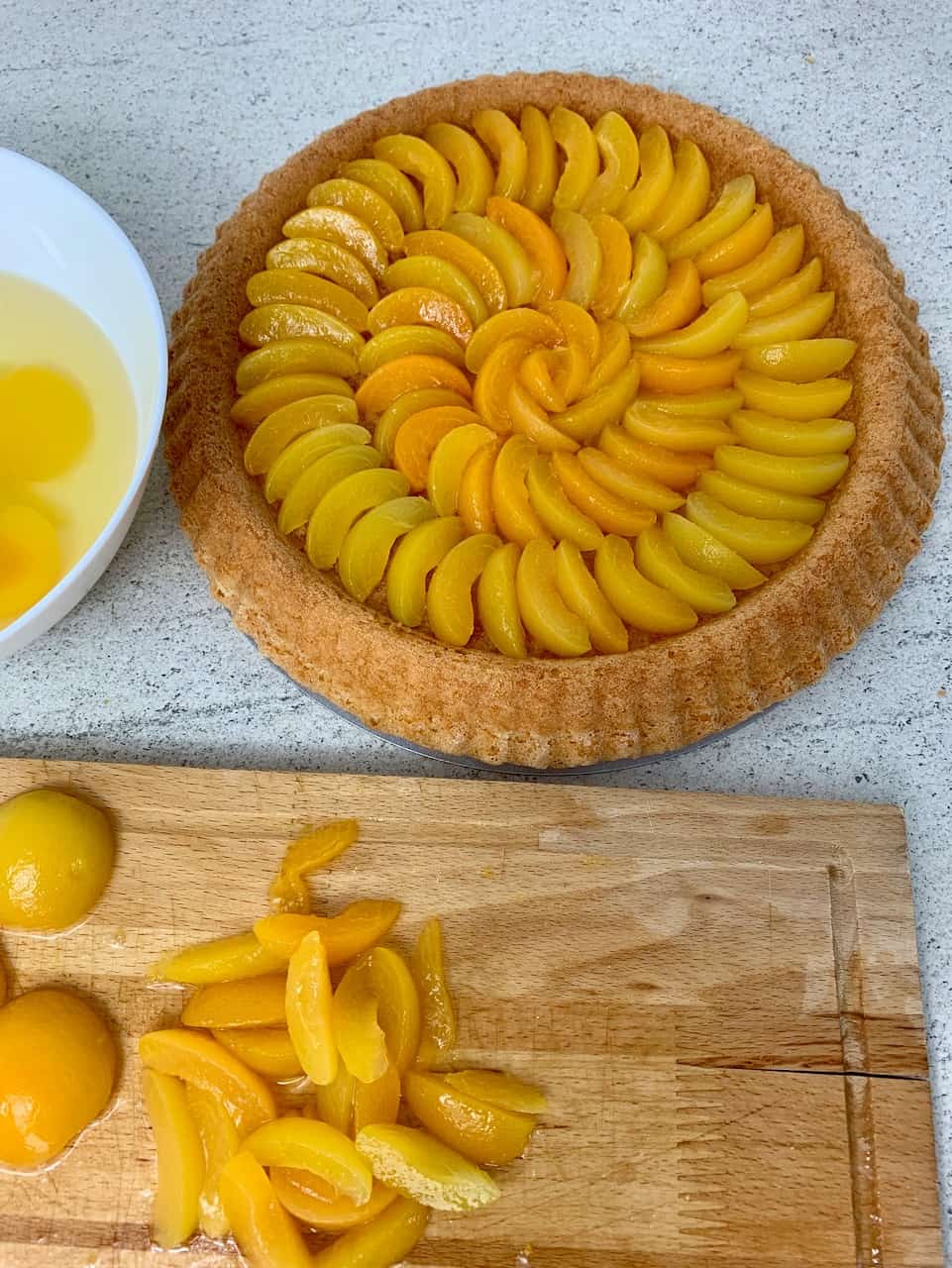 Tips for success
When it comes to baking a delicious and beautiful cake, a few tips can make all the difference. Whether you're making a simple cake for a special occasion or just craving a fluffy sponge cake, here are some tips to ensure success:
Sponge cake/ tart
Before starting your cake, consider the number of servings needed. Adjust the recipe accordingly and choose the right pan size. This recipe provides 2 sponge cakes.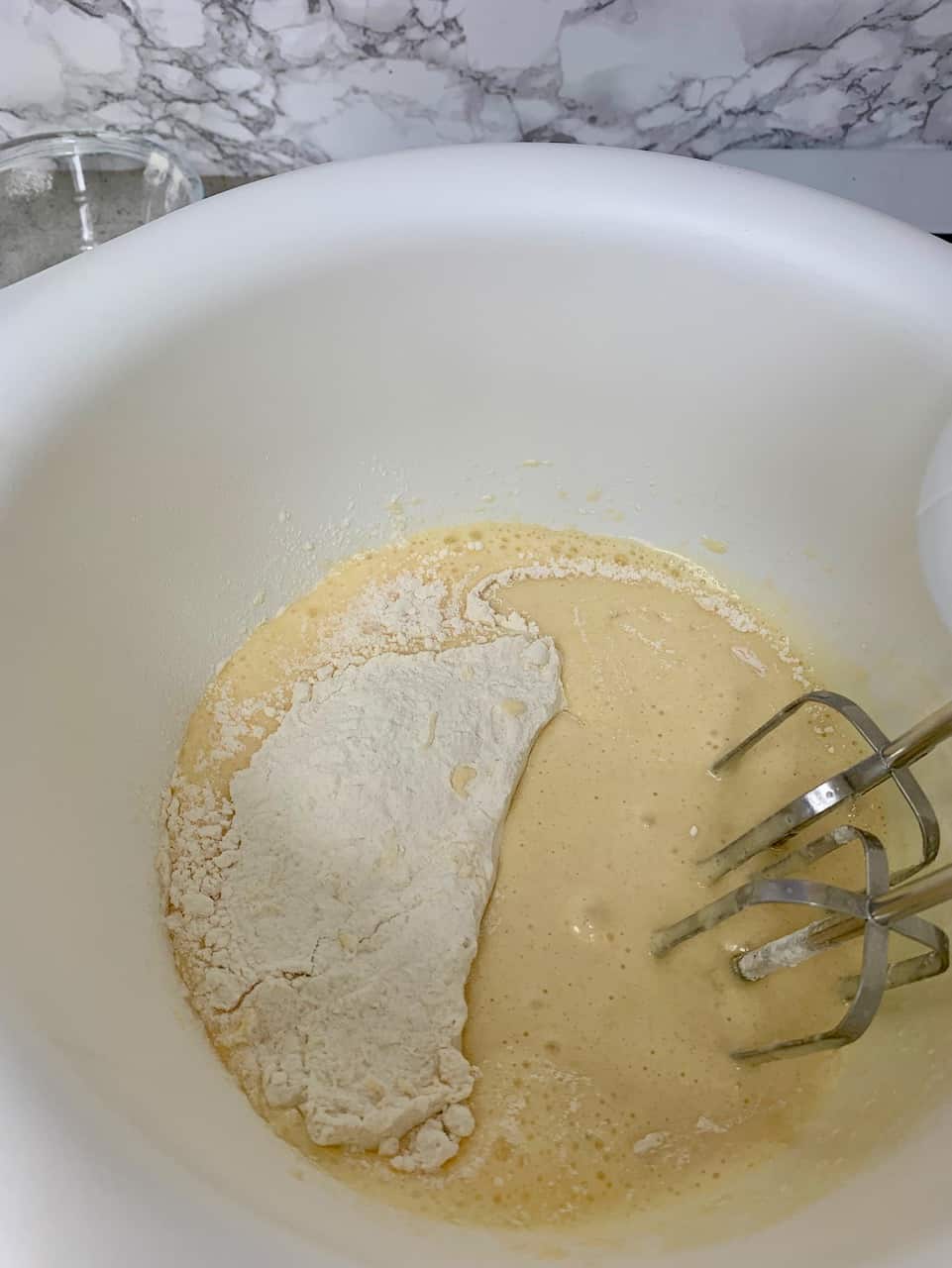 Sponge cakes tend to improve in taste and texture when made a day in advance. This allows the flavors to meld together, making for an even more delightful eating experience.
To ensure a lighter and fluffier cake, make sure your eggs and milk are at room temperature before incorporating them into the batter. This helps create air bubbles, resulting in a soft and airy cake texture.
Fruits
Slicing the fruits of your choice thin. This ensures that they will be easy to bite into and blend harmoniously with the cake layers. After slicing, lay the fruits on a paper towel to remove any excess juice. This step is essential to prevent the cake from becoming too soggy.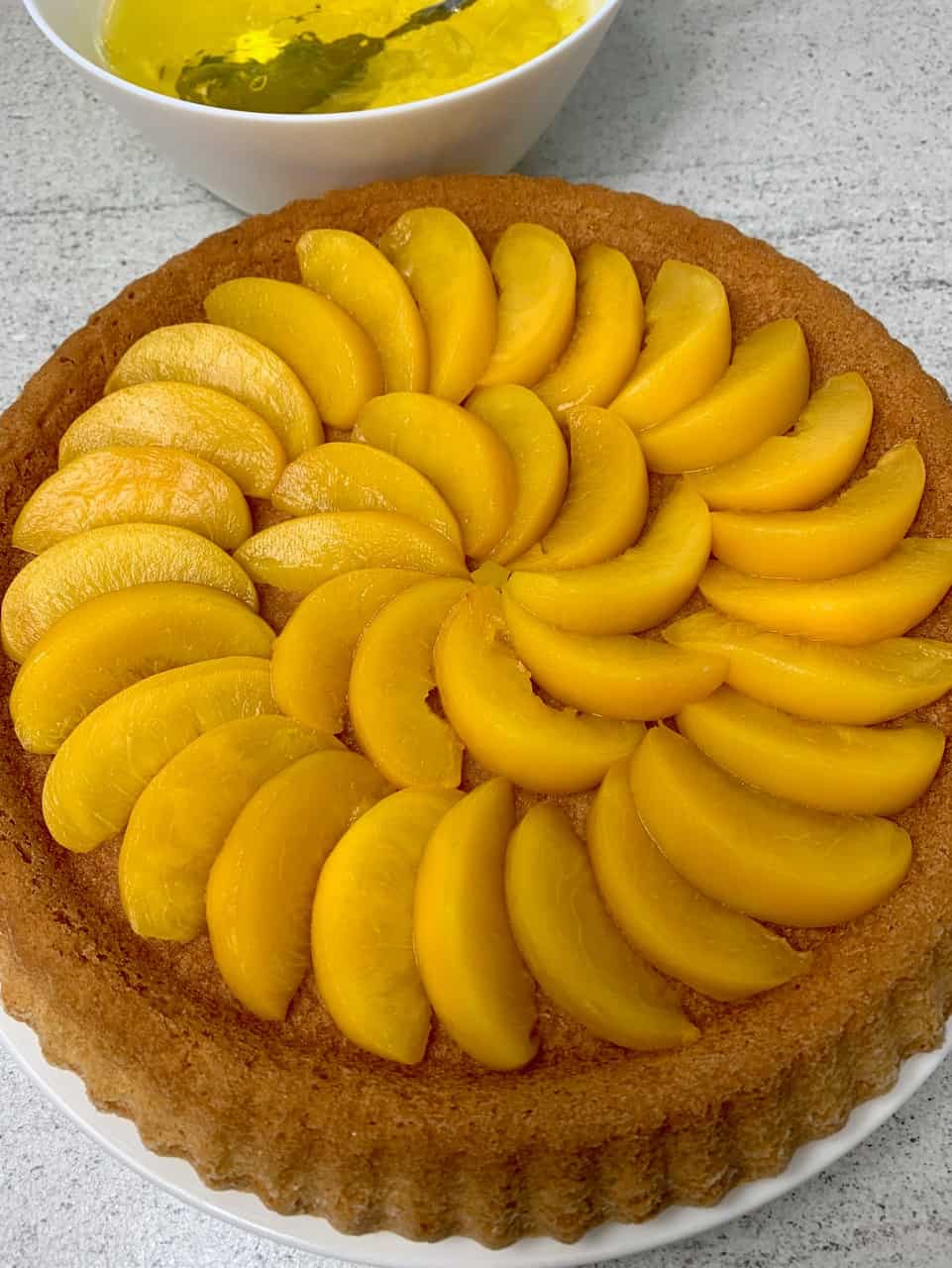 Jelly
Prepare the jelly as per instructions. In a mixing bowl add the jelly sachet contents and mix with cold water. Be sure to follow instructions of the perfect jelly.
The mos important step in perfecting this jelly fruit tart is to add the jelly at the right at the right consistency. Runny jelly will turn the sponge cake/ tart soggy. The secret?
Refrigeration! Yes, you hear right. Refrigerate the jelly and check and regular intervals. When the jelly is partly set partly runny ( as per phot) then spoon it over the fruit slices.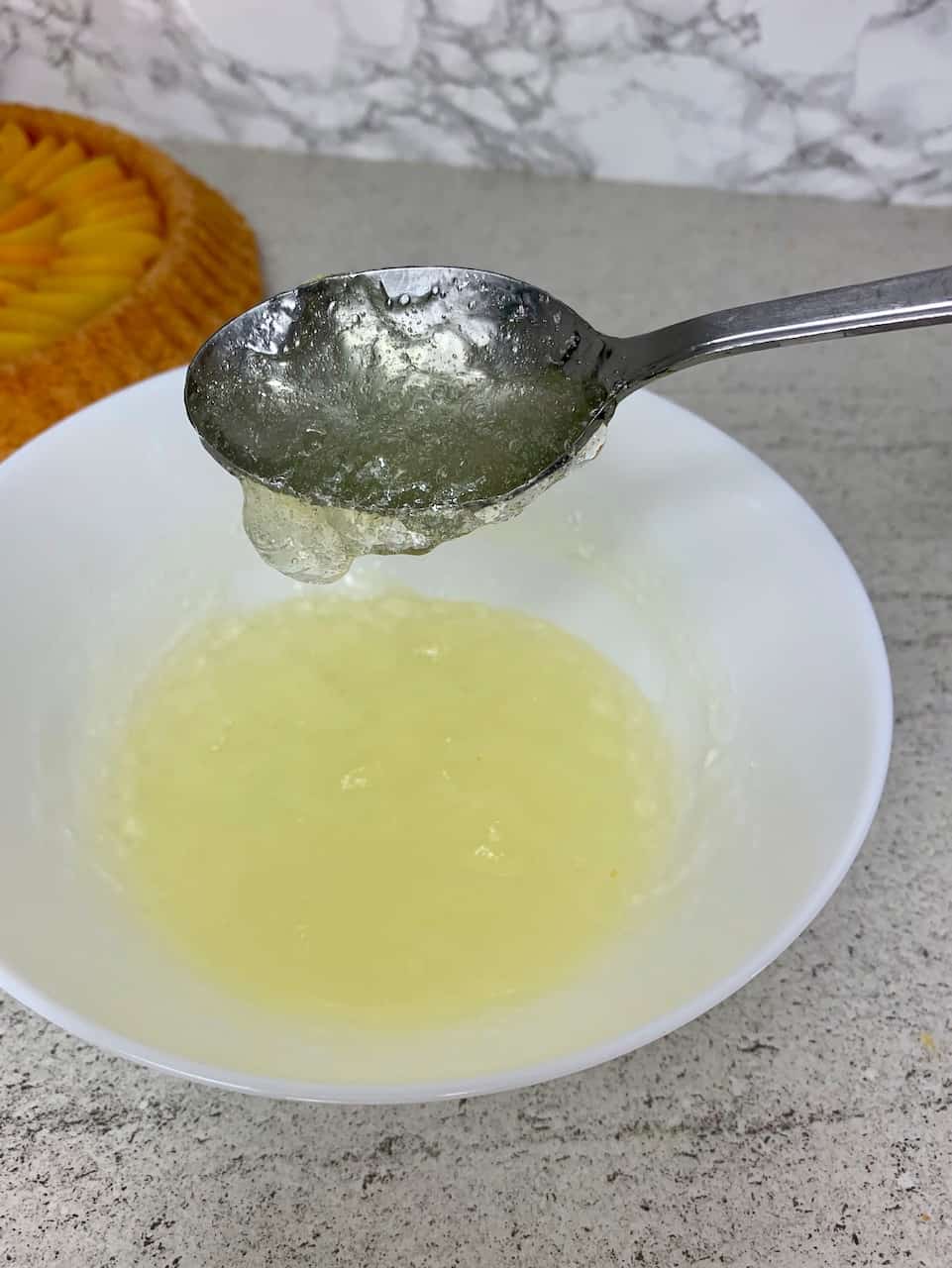 Once you have covered the fruit slices with jelly, refrigerate one again to allow the jelly to fully set. One hour will do!
Why This Recipe Works
This easy sponge cake with fruit and jelly recipe (fruit jelly tart)  is a perfect choice for any special occasion or as a simple cake to enjoy on a regular day. The combination of light and fluffy sponge cake layers, fresh fruit, and sweet jelly creates a beautiful cake that is both delicious and visually appealing. Soft and fluffy sponge, while the addition of fruit juices and jelly on top infuses the cake layers with a burst of flavour.
With a baking time of just 30-35 minutes, this cake can be whipped up in no time, making it a convenient and versatile option for any occasion. So, whether you're celebrating a birthday or simply craving a delightful treat, this easy sponge cake with fruit and jelly recipe is sure to satisfy your sweet tooth cravings.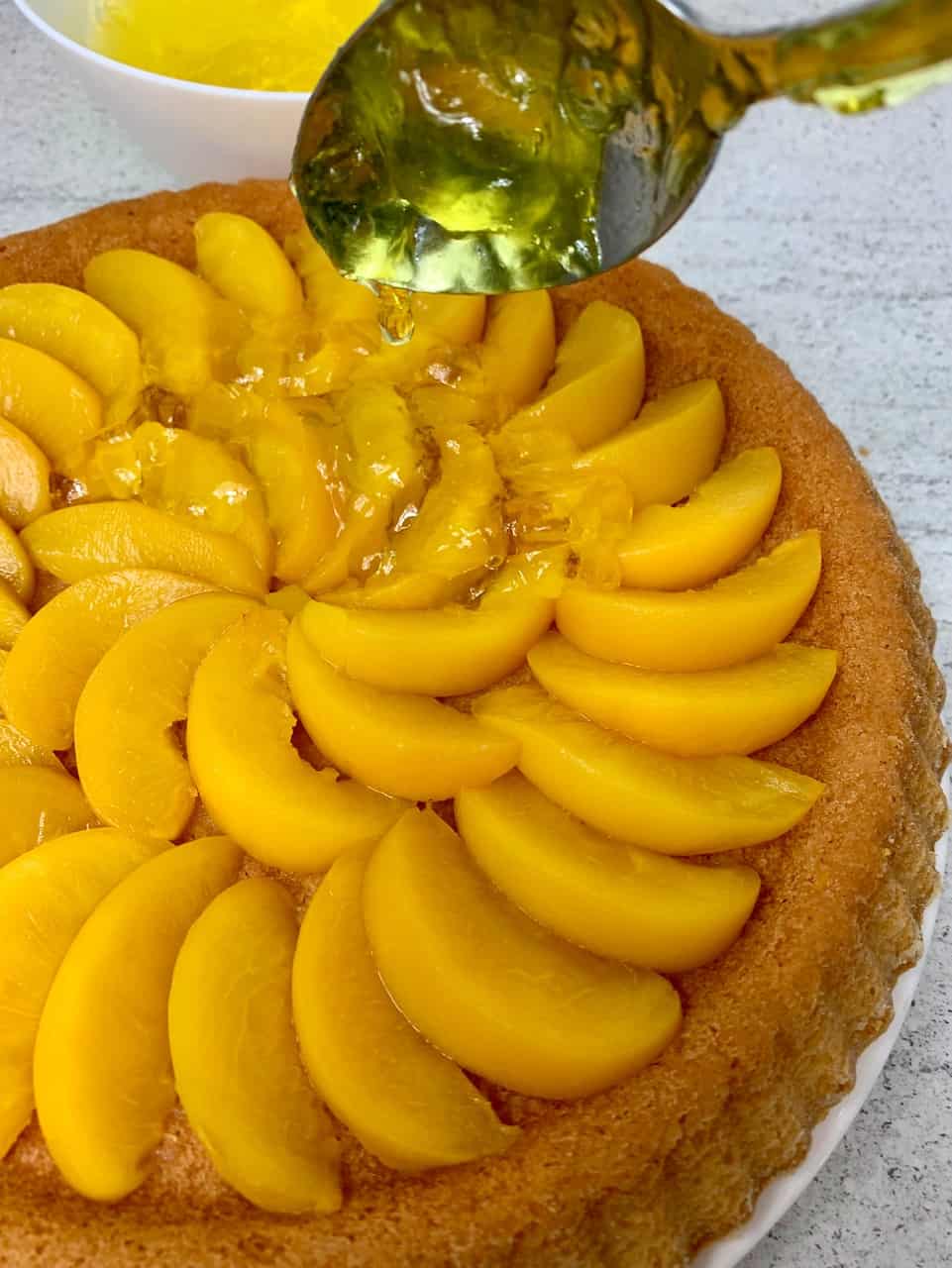 Fruit and jelly combinations
Sky is the limit for fruit and jelly combinations for this fruit jelly tart!
Strawberry and raspberry jelly: The classic sweetness of strawberries pairs perfectly with the slightly tart raspberry jelly, creating a harmonious blend of flavours.
Mango and passion fruit: The tropical sweetness of mango complements the tangy and exotic taste of passion fruit jelly, transporting your taste buds to a tropical paradise.
Blueberry and lemon jelly: The bold burst of blueberries is balanced by the zesty and refreshing lemon jelly, creating a dynamic and refreshing flavour profile.
Peach and apricot jelly: The juicy, mellow sweetness of peaches pairs beautifully with the delicate and slightly tart apricot jelly, creating a well-balanced combination.
Kiwi and green apple jelly: The vibrant and tangy kiwi harmonises with the crisp and slightly tart green apple jelly, offering a refreshing and invigorating pairing.
Blackberry and black currant jelly: The rich, deep flavour of blackberries is complemented by the intense and slightly tart black currant jelly, resulting in a bold and satisfying combination.
Pinnapple and coconut jelly: the tropical sweetness of pineapple combines with the creamy and nutty notes of coconut jelly, creating a tropical sensation that' both sweet and satirising.
Pear and ginger jelly: The subtle sweetness of pears is elevated by the warm and spicy kick of ginger jelly, adding an intriguing and lively element to the combination.
How to store leftover
Once you have enjoyed your delicious jelly fruit cake, you may be wondering how to store the remaining portions to keep them fresh for later. Proper storage is essential to maintain the cake's texture and flavour.
Place the sponge cake in an airtight container so to prevent air and moisture from reaching the cake, thus preserving its moisture and preventing it from drying out.
Refrigerate and consume within three days to ensure optimal freshness. After this time, the cake may begin to dry out and absorb other odours from the refrigerator.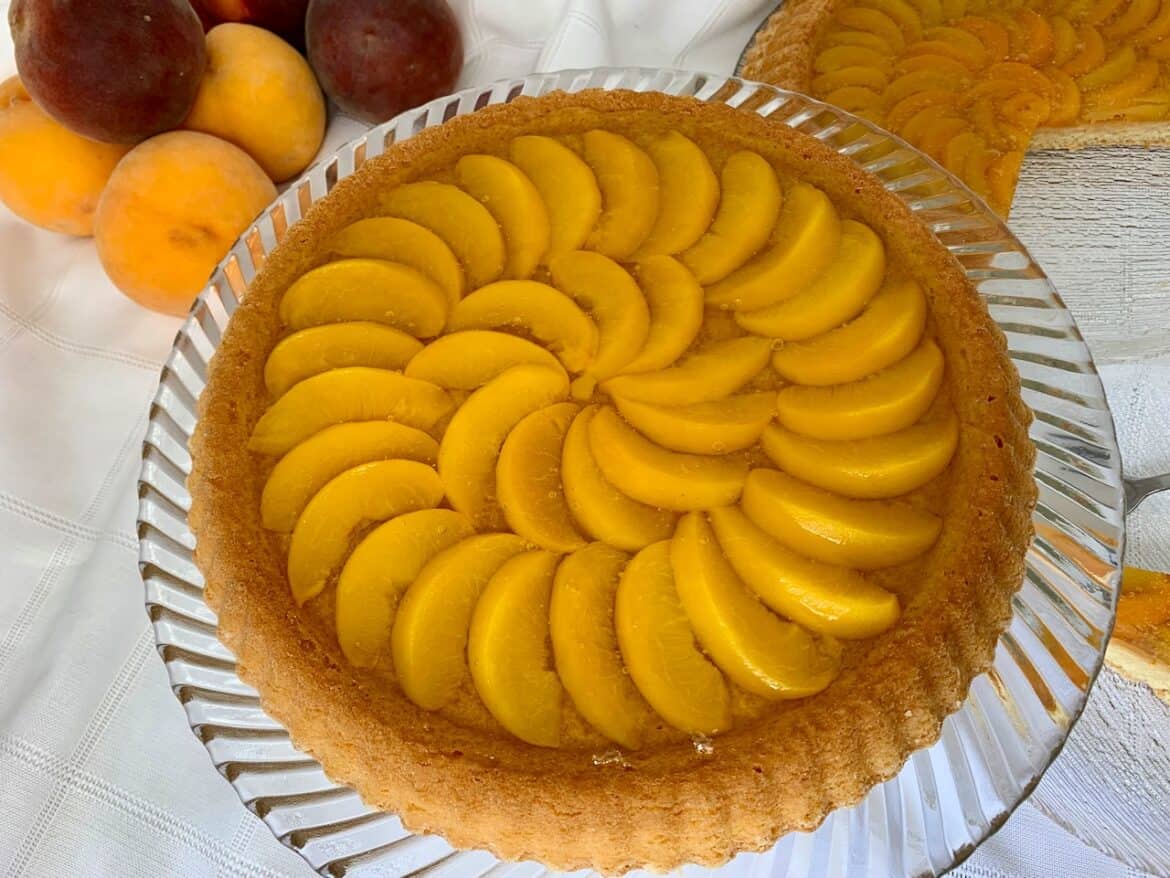 Easy sponge cake with fruit and jelly recipe ( fruit jelly tart)
Ingredients
Sponge cake/ tart
3 eggs
180gr granulated sugar
160gr self raising flour
40gr water
40gr extra virgin olive oil
Jelly and fruit
1 sachet of pinnaple jelly or any other jelly of your liking
500mls cold water
1 cup of peaches or 2-3 ripe peaches ( or any other fruit to your liking)
For this recipe you will need: hand mixer, 2 medium sized mixing bowls, tart tin 30cm.
Instructions
To prepare this easy sponge cake with fruit and jelly ( fruit jelly tart) start by gathering the ingredients.
Grease with butter a tart tin/pan  and then dust with flour. Remove excess flour.
Preheat oven to 170C or 340F.
To prepare this super quick and easy sponge cake start by beating sugar with eggs for 3-4 minutes until cream like consistency is reached. Continue by adding water, self raising flour and continue to whisk. Lastly, add olive oil and whisk for a further minute.
Pour the sponge cake/tart mixture into a greased tart tin.  Making sure you do not fill up the tart tin to the rim as the spoon cake mixture oil rise and you also need room to decorate it with fruits and jelly.
Bake at 170C or 340F for 30-35 minutes.
Remove the sponge cake from the oven when ready. Cover with a kitchen towel so that you can remove it from the tin  without breaking it.
Meanwhile, whilst baking the sponge cake, get started with the fruit topping.
Slice peaches or any fruit of your choice thin and set aside. If you are using canned fruit, make sure you drain the fruit pieces.
Continue by prepare the jelly as per instructions, ie in a mixing bowl add the jelly sachet contents and and enough cold water.
Refrigerate the jelly and check at regular intervals. You want the jelly to set, but not fully. Adding runny  jelly will turn the tart soggy, thus a partly set jelly is optimal. I find 15 minutes are enough to allow the jelly to partly set.
Place the fruit pieces on the sponge cake and spoon over the jelly.
Finally, refrigerate for an hour to allow the jelly to firmly set.
Enjoy!