This say Homemade Apple Cake Recipe will amaze you with its simplicity and flavour. There is no need to spend hours in the kitchen to create a perfect apple cake. Follow the steps in my fail proof and stress free recipe and prepare this fluffy tasty apple cake in no time!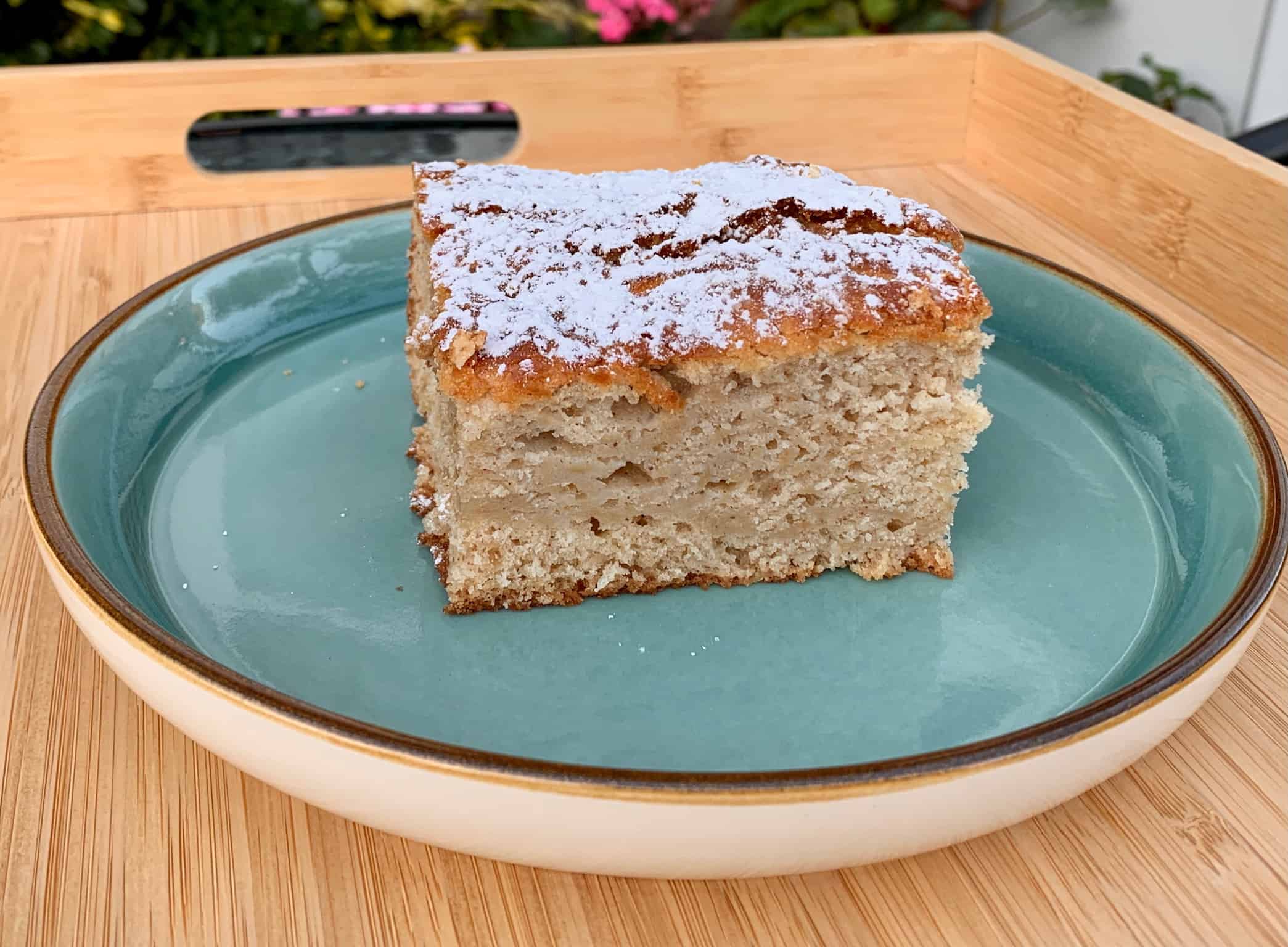 The ingredients for this easy homemade apple cake recipe are simple and present in all cupboards. All you need is flour, oil, eggs, apples, cinnamon and vanilla for that added smell and flavour.
What can I serve this Easy Homemade Apple Cake with?
This easy and tasty apple cake is a perfect little treat any time of that day!  Enjoy a slice with coffee or tea in the mornings.  Pair a slice with a scoop of ice cream for a little treat.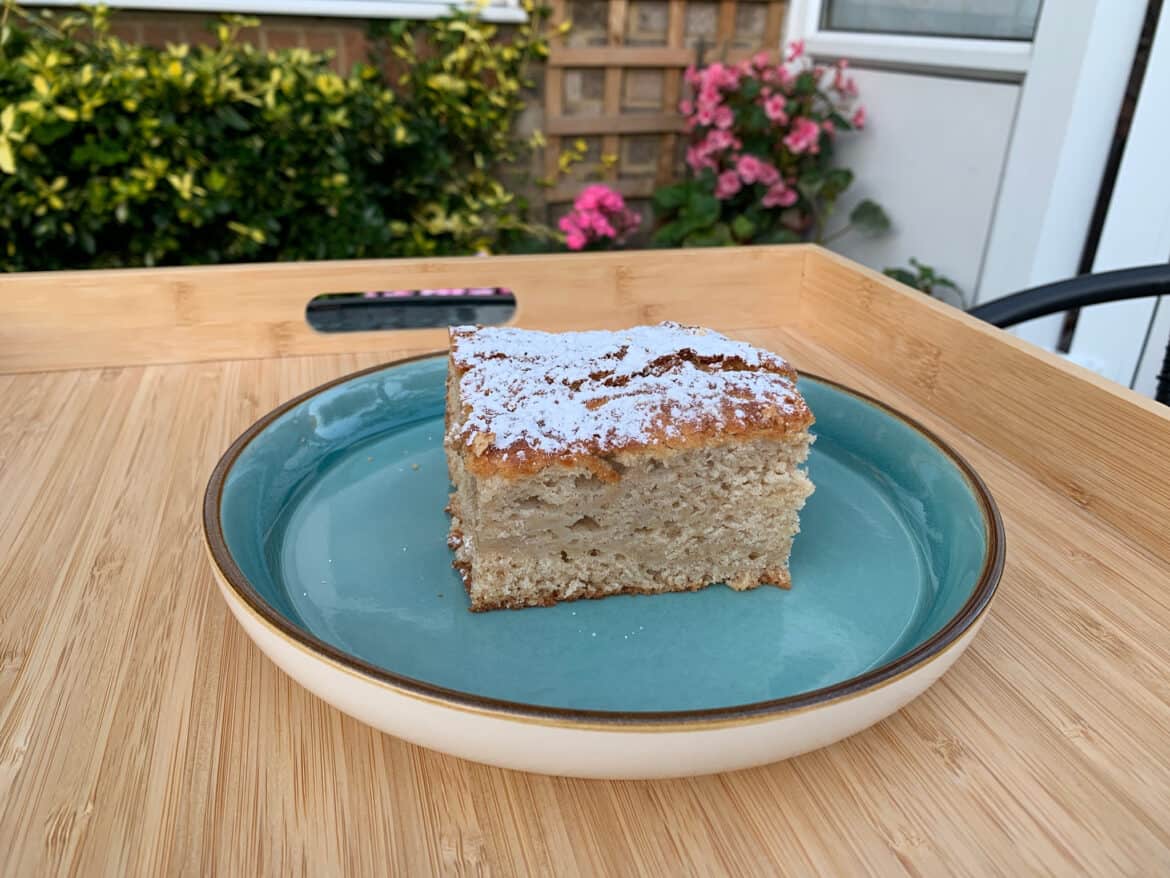 Easy Homemade Apple Cake Recipe
Ingredients
500g self raising flour
200g sunflower oil
300g sugar
4 eggs
5-6 large sweet apples
1 teaspoon cinnamon
1/2 teaspoon vanilla
Instructions
To make this Easy Homemade Apple Cake start by peeling and deseeding the apples. Continue by blitzing them in a food processor. Set them aside in a bowl.
Beat the eggs with sugar in a bowl for approximately 3-4 minutes.
Carry on by adding in your egg-sugar mix,  half of the sunflower oil and half of the flour and mix.
Continue by adding the remaining half of the sunflower oil and flour and mix.
Carry on by add the vanilla and cinnamon to the above mix.  Mix again.
Add the apples slowly and fold them into the mix with a spatula.
Make sure they apples are incorporated in the mixture.
Butter and flour a baking tray measuring 30x30cm or 11.8x11.8 inches.
Preheat the oven at 180C or 356F and bake for 60 minutes.
Check if the cake is ready with a toothpick.